Did you miss me?
Here's a quick peek at some of the treasures I brought home with me from Kansas:
And a photo of the baby blanket I made for Miss Shauna (she's due around Easter):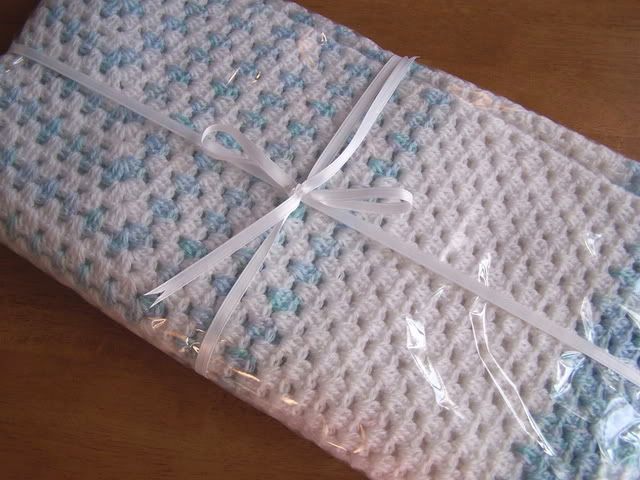 I'll keep this post short and sweet since I'm still enjoying cuddle time with the kids and husband (They missed me, they really missed me!), and internet-connection-willing (it's been available sporadically today, a techie is supposed to come out to the house tomorrow to "diagnose and fix" whatever is ailing us), I'll be back to blogging tomorrow. I hope you had a wonderful weekend- mine was terrific!