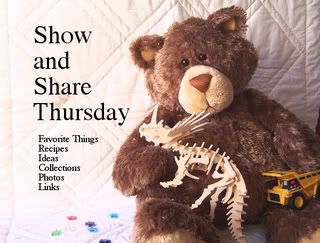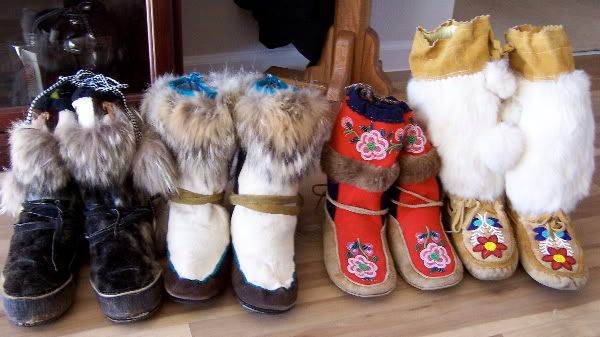 M is for *
mukluks
*, though I know some of you might refer to them as "moccasins." As girlie as I am,
Manolos
aren't for me. Cold feet? Never when I have these on, and for good reason: the first pair (from the left) are made of sealskin with wolf trim, the next pair are calfskin and wolf, the red pair are felt and moosehide, and the fourth are rabbit and leather. All but the red boots are lined, so a pair of comfy socks are all I need to wear when I slip these on in the winter. I had several opportunities to wear them last year in Oz, but alas, this year they have remained tucked away in the coat/boot closet here in Texas.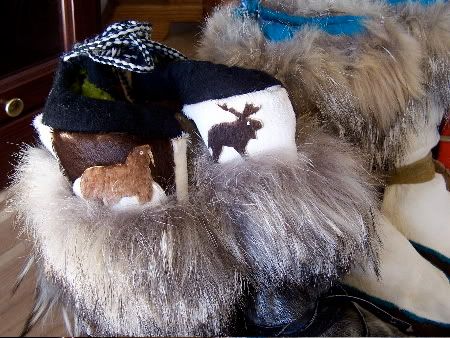 These mukluks (both pair) were made by my Aaka (Grandmother),
Ruth
. Yes, *made.*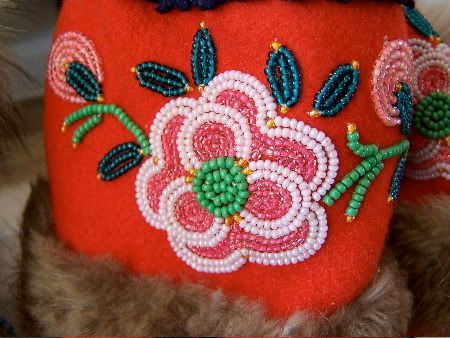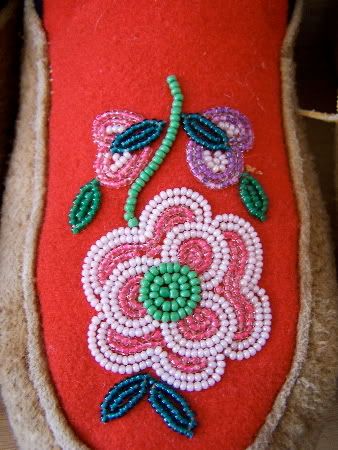 It was obviously the pretty beadwork on these
Athabaskan
boots that caught my eye, little promises of spring in the middle of winter.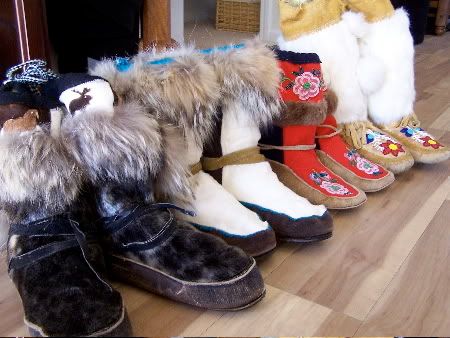 The fur on the mukluks and
Cree
rabbit boots (last pair) has started to wear thin a bit, and some of the beadwork on the other two pair has loosened, mostly due to my students! Any kindergarten teacher will tell you, when it's storytime and you're surrounded by five year olds, hands and fingers will inevitably end up on your feet (legs if you're wearing something texturally interesting).
When I lived and taught in Alaska, wearing my mukluks didn't garner a second look- ever. In New Mexico and Kansas however, I was often stopped and asked politely for an explanation of my footwear. The
walrus
and
moose
appliqués on my sealskin mukluks were of particular interest. I'm doubting Texans here in the Bordertown will be subjected to my foot fashion for the remainder of our stay, but our family is keeping our fingers crossed in the hopes that Uncle Sam sends us someplace that annually features snow in its winter scenery.
*****************************************************************
Don't forget M-n-M's! Did you know you can order your own
custom printed candies
now? Head
here
to find more M-n-M fun!