One of the many routines I introduce to my Stars each year is the practice of collecting papers, artwork and notes from the teacher/school, placing them into a "take home" folder, tucking them safely into backpacks, and taking them home each afternoon.
Parents also need to be introduced to this new routine, and once established, will hopefully remember to use the folder as an efficient mode of two-way communication. Email is handy, but so many work samples, drawings, examples of student writing, notes from friends, as well as the usual school photo fliers or school spirit shirt order forms still need protection from the elements and stray lunchbox crumbs as they make their way into parents' hands.
I use plastic, two pocket/three pronged folders, in Super Star yellow. Don't use plastic coated paper folders: they'll rip, fold in half, and be destroyed before the end of the first quarter of school. The plastic folders can be found pretty inexpensively throughout the year. Find them on sale and then stock up: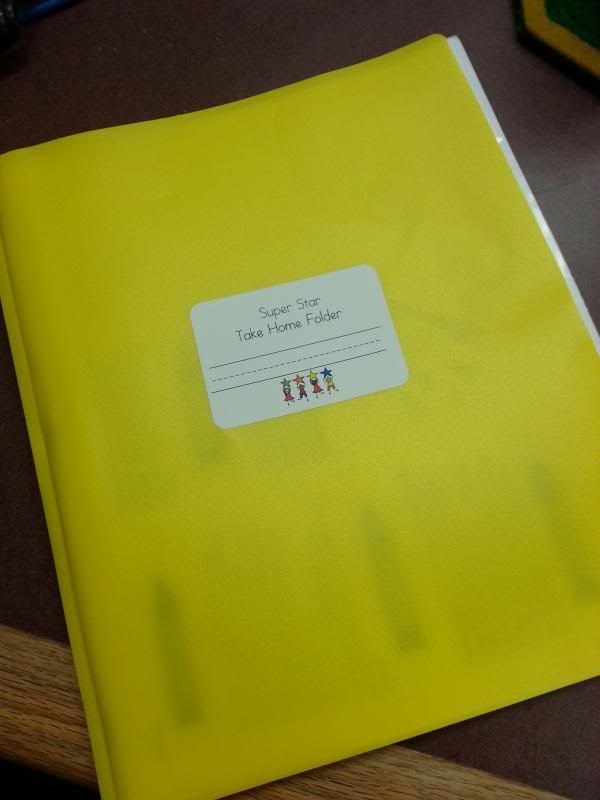 I use a large mailing label sticker and template to create a spot for names.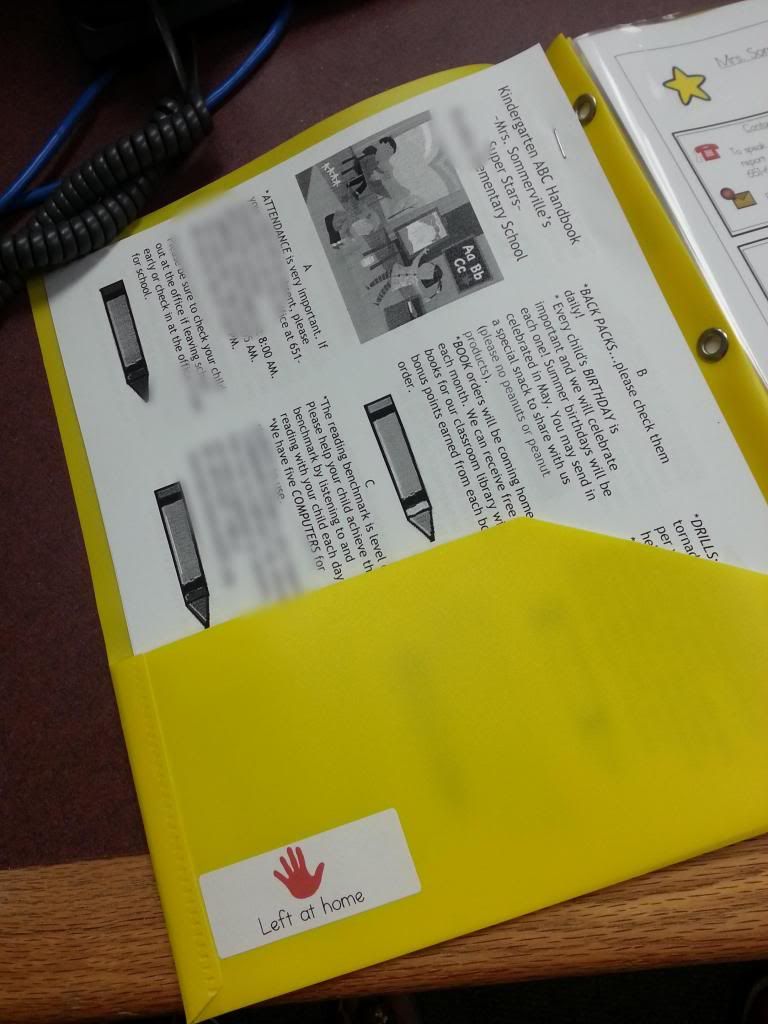 Additional labels are used to create "Left at home" and "Right back to school" prompts for the inside pockets.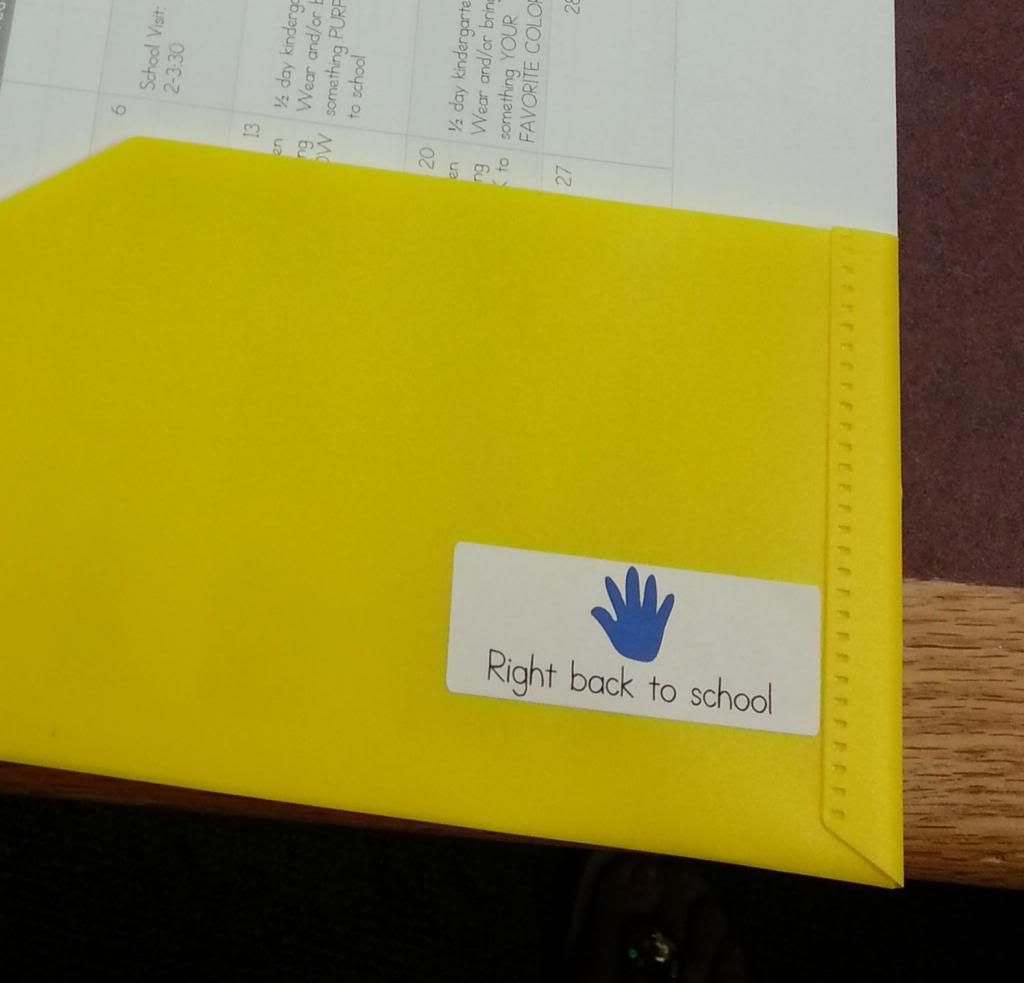 Plastic page protectors (3) are added so that our kindergarten sight word list and phonics reference charts can be easily found by the Stars and their families throughout the year. The third page protector is the perfect size for mini-books or practice readers.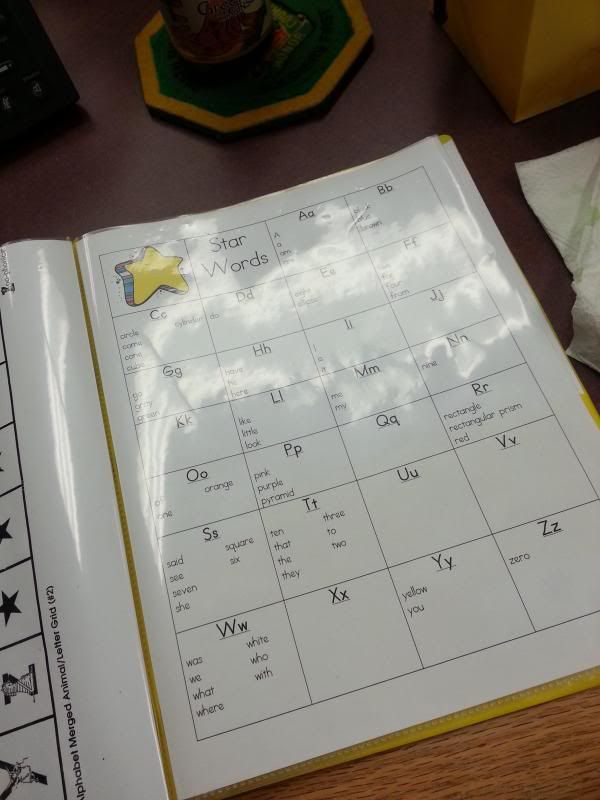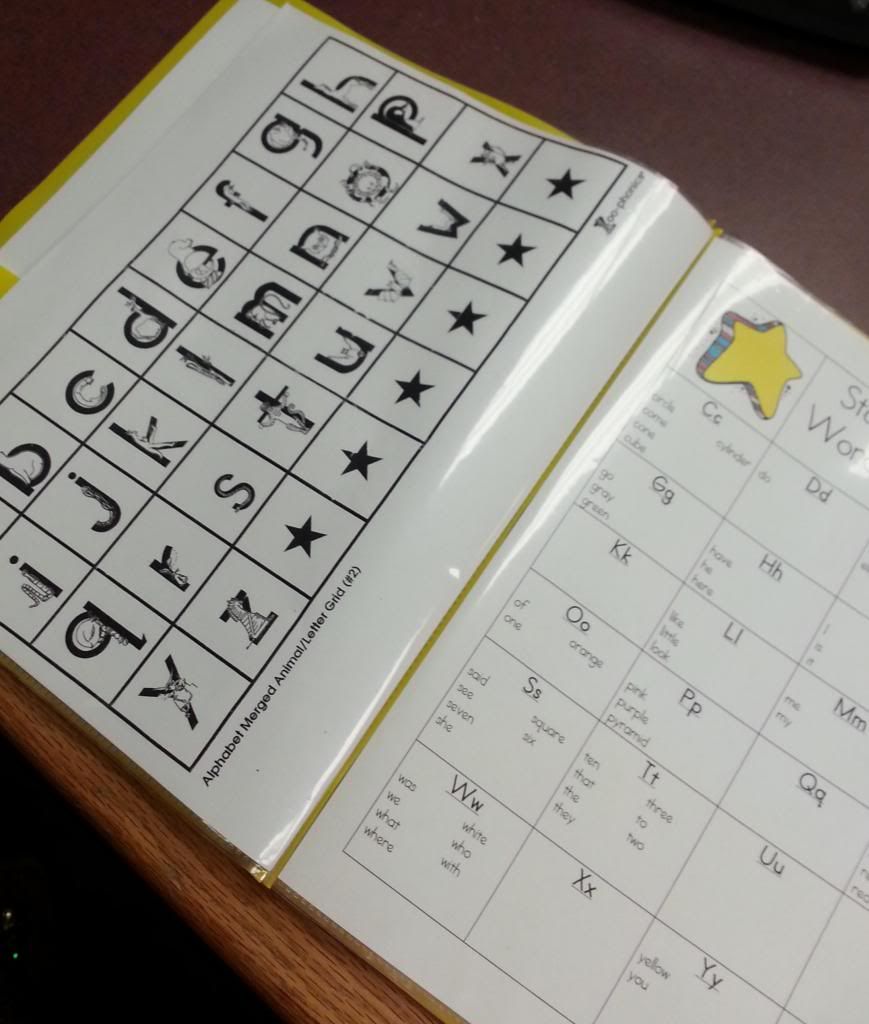 What kind of "parent communicator" do you use?
*****
Don't forget to
enter the giveaway for the numbered clothespins
featured in my previous post! Use Rafflecopter and leave a comment (with a valid email address so I can contact you if you're the winner) on
THAT post
for a chance to win! (NOW CLOSED)
*****
Are you an ECE or kindergarten teacher who would like to share your photos of this year's classroom set up and decor?
Link up at this post
and share your space. I'd love to come visit you and admire the magic you've worked!
*****
~Michaele~