Thank you so much dear Readers, new and not-so-new, for visiting, commenting, and sharing your stories with me during this final OWOH flight!
The winner of my pattern blocks is: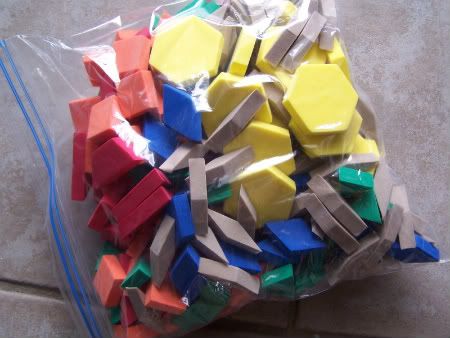 New End Studio said...
Hi Michaele,

Thanks for stopping by my blog, 846 on the list. You're an inspiration, teachers, for the most part, are like Energizer Bunnies.

Thanks for the entry to your giveaway!




Congratulations!