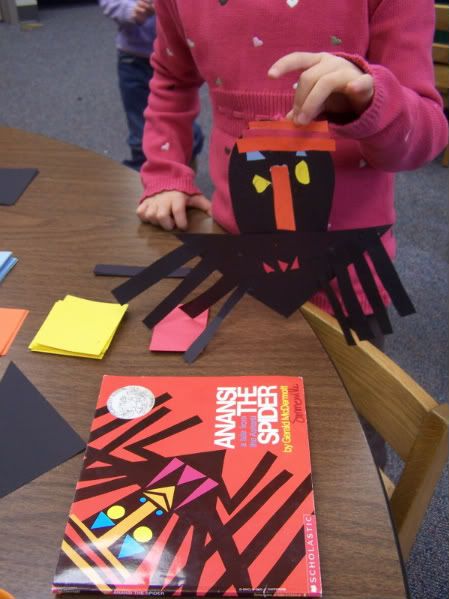 ... "but Mrs. Sommerville, his LEGS start with Ll!"
Why, yes they do!
While making our Ll word list this morning, I asked the Stars to think of animals that start with Ll, and told them that we'd use construction paper at our art center to make the animal(s) they named. While "
l
adybug" and "
ll
ama" and "
l
eopard" made the list, it was one of our favorite characters, Kwaku Anansi that captured the Stars' draw-cut-glue spirit.
Spider?
Not
an Ll word.
Arachnid?
Not
an Ll word.
Anansi? No, that's
not
an Ll word either.
And then the solution:
L
-e-g-s.
Works for me!
Here's what you need: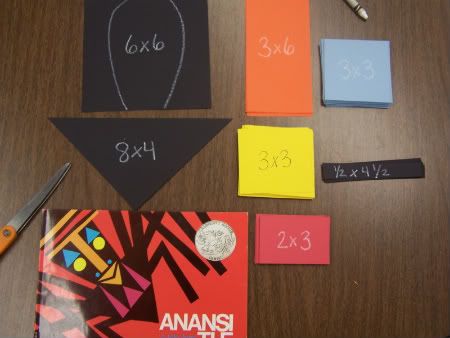 I scanned a page from our storybook and highlighted the shapes that the Stars could use to make Anansi: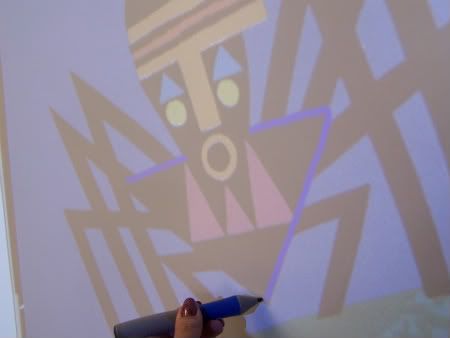 Students used white crayons to draw Anansi's head onto the large black square (pencil shows up fine too):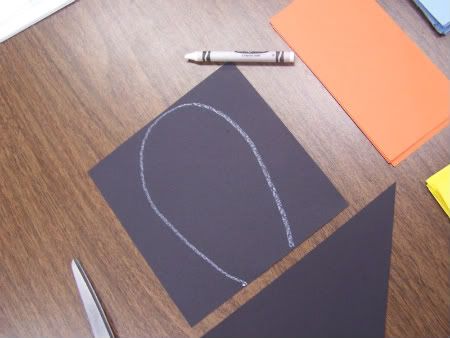 Several Stars mentioned that Anansi has the letter T on his face, which we cut like so:
A hole punch made perfect nostrils: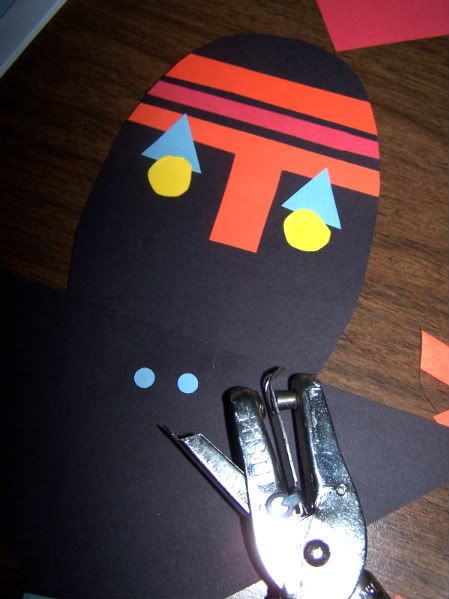 ... and black rectangles formed Anansi's legs: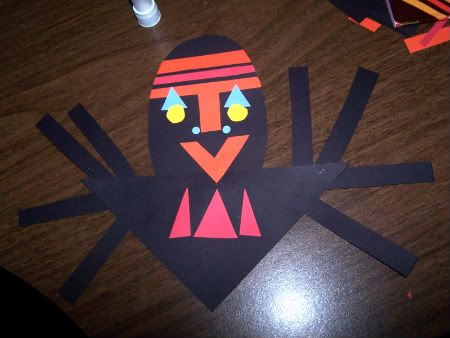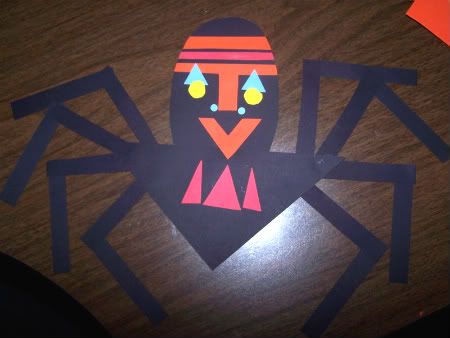 He's got legs, and he knows how to use them!