... but I combined dots and gingham with an owl thrown in for good measure.
There's a very good chance that it's thrown in because my brain is still taking a
thinking time out
for the next few days.
Sometimes, "autopilot" is ~good~.
How would YOU label/categorize my boards?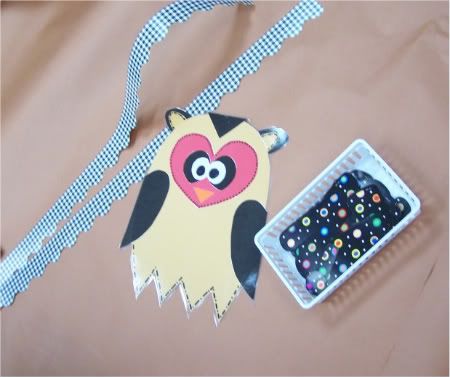 Brown butcher paper, extra black and white gingham bulletin board trimmer, and some polka-dotted punch out letters hung out with the owl for a few minutes...
While I folded a large piece of construction paper to make a mount for the back of the owl- I wanted our feathered friend to stick out from the board:
... wadding/crinkling/smooshing butcher paper can be so therapeutic!
I positioned Mr. Owl and added "Who-who are you" (question mark to be fashioned later this week):
... hung "Welcome to Kindergarten" on the opposite board...
... and put my favorite hook and loop "Velcro" dots onto laminated colored circles (students' names are printed out and laminated as well, and used interchangeably throughout the year on the dots and other decor):
The colored circles are hung down low so students can find their names easily when they visit the school with their parents...