... but very different results!
What happened?
*Kindergarten* happened.
On the left, an August self portrait. To the right, this week's rendering.
Yes, I cry (tears of joy and pride, I assure you!) when I display these side by side for our last bulletin board display of the year :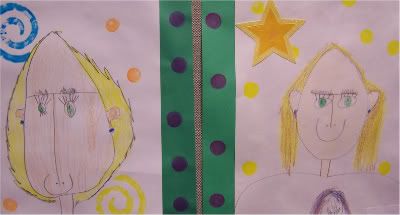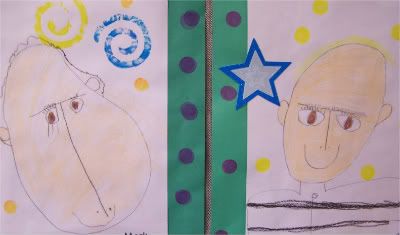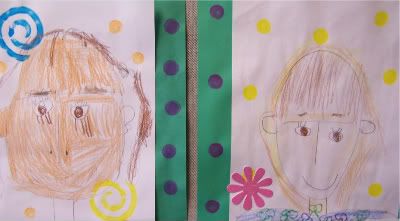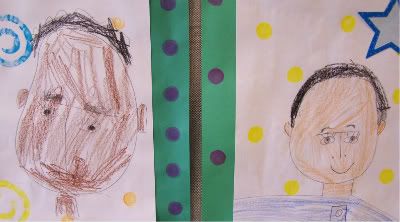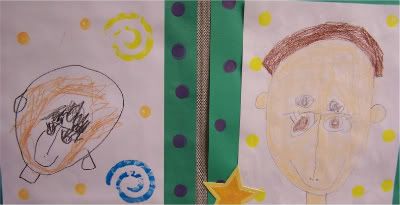 Super Stars, you are AWESOME!