One of my New Year's resolutions was to participate in a crafty swap... nothing ~teacher related~, but something sweet, creative and fun to help keep me busy while Dear Husband is deployed.
Sarah over at
Makin' Projiks
hosted her
fourth annual Heart to Heart Swap
, giving me the opportunity to place a check mark next to that particular resolution. My offering? Bitty banners of course!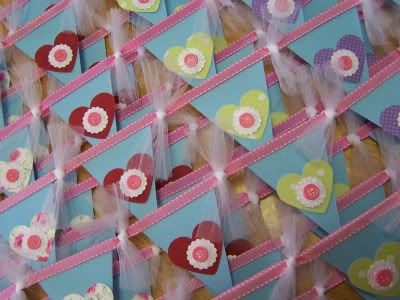 I received my box of valentines yesterday morning, and loved decorating my twiggy branches with them (the vintage-y valentine cards interspersed on the branches are the same designs featured on cards *I* gave out as an elementary student years ago!):
Sarah's valentine was the beaded forget-me-not flower posie with beaded bee! Cute!
Here are some more photos of lovey-dovey-ness found around the house: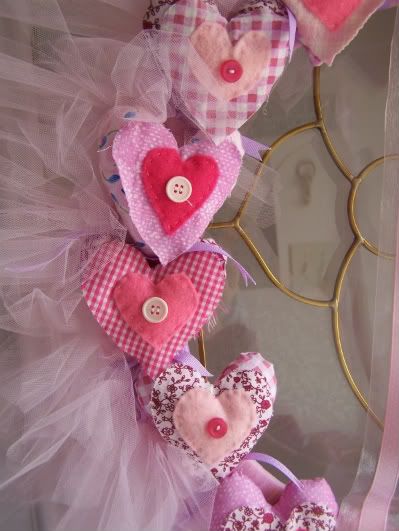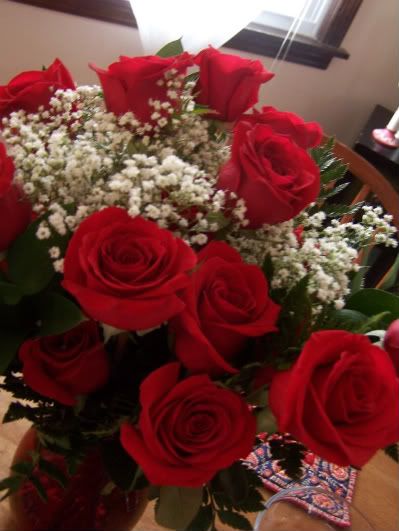 *****
The kids and I also had the opportunity to have our portrait done as a valentine gift for Dear Husband. Our photographer
Peter
was funny, helpful, and oh-so-patient with us as he worked to take the perfect picture:
Happy Valentine's Day to all of our friends and family, especially those unable to spend this cuddly day together while their loved ones serve our great nation.
*****
My One World One Heart winners will be announced tomorrow, and another checkmark will go next to another resolution!