Goodbye mittens, snowflakes and snowmen.
Hello hearts, 100th Day, and cheerful art!
Teacher tip: as each month comes to a close, designate an "art afternoon" to prepare bulletin displays for upcoming themes, skills and explorations. By all means, get your students involved in planning, decorating, and preparing their learning environment!
Today my Super Stars: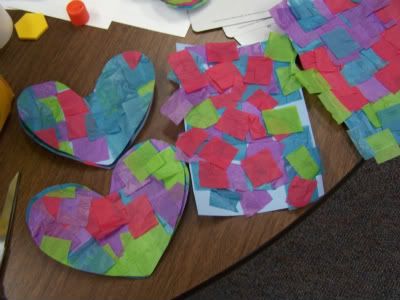 ...glued multi-colored tissue paper squares to light blue construction paper. A parent volunteer then cut out collage-y hearts...
...while students assembled paper chains to frame our word wall and calendar/weather/story bulletin board: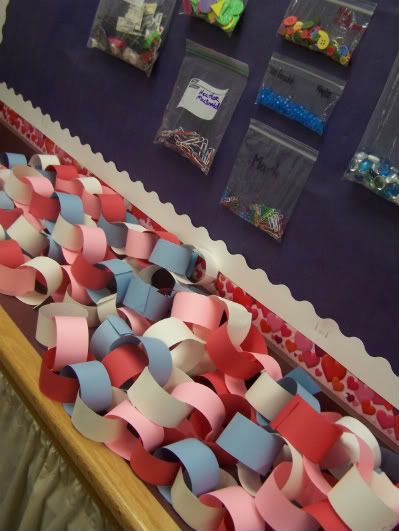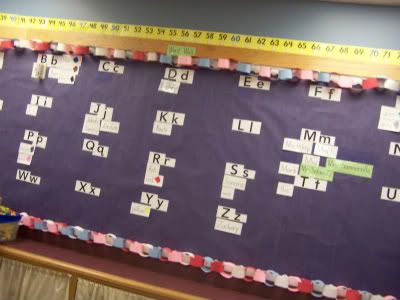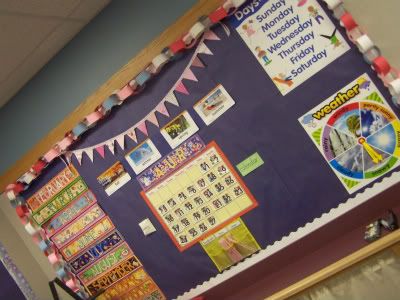 Students continue to bring in sets of 100 (beads, paper clips, cereal pieces, etc.) for 100th Day (February 2 for us), and many Stars have been practicing counting to 100 in honor of our special day. Two students suggested we make a "cheer board," where each student could add his/her name as our counting goal was accomplished, and after a class vote, (unanimous!) it was decided that we'd use our heart-shaped owl to keep track: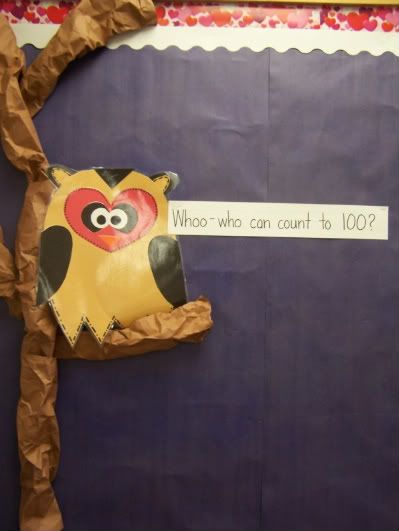 I'm LOVIN' it!
*****
Welcome, welcome, welcome new OWOH visitors! I'm so glad you've dropped by-
my giveaway post is below
(and I have really enjoyed visiting your awesomely creative blogs this week)!