A bloggy collage.... compilation...mish-mash.... odds and ends- call it what you like-
I've got a little bit of this, a little bit of that (but alas not
a pot, a pan, a broom, a hat
)...
******
Like many teachers, not only do I purchase toys for my own children, I also buy toys, puzzles, games, and other learning manipulatives (yes, yes, yes, books too!) for my students. When they begin teaching, many new-to-the-profession primary grade educators will ask their own friends and family for much needed supplies to outfit their classrooms, and on occasion, parents of students will ask if there are any games or toys that they can buy to donate to the classroom too.
Teacher and parent tip: make sure to check out the
Toy and Product Recall Finder
at
Parents.com
when considering a purchase.
*****
Kindergarten's 3 R's has been added to the list of the
100 Best Education Blogs over at CertificationMap.com.
Their handy site is "a simple guide to receiving teacher certification and clarifies the steps needed to become a teacher in your state." Helpful, helpful, H-E-L-P-F-U-L!
*****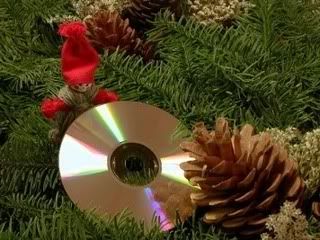 Music is my mood-setter in the classroom and at home.
Okay, in my Jeep too.
Year 'round.
Now that it's December, I'll admit to going a bit overboard on jingles, chimes, bells, and "like-a-lightbulb..."
Along with Jason Mraz's "Winter Wonderland," my students love to sing and dance to Raffi's
Must Be Santa
, and the The Twelve Days of Christmas (John Denver and the Muppets) is on constant rotation on the classroom's c.d. player (aren't headphones the greatest invention ever?):
What holiday songs are your students' favorites?
*****