... sure, they're cute.
They help Santa.
Occasionally they
sit on shelves.
The paper variety are wonderful for cutting practice: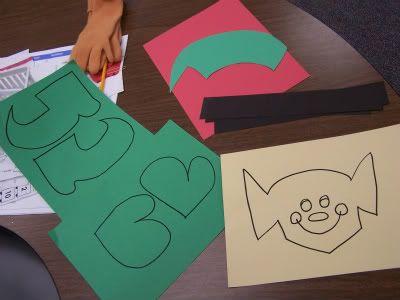 **~However~**, as my Super Stars and I found out today, ~
if you add sparkley glitter to their hats
~ and leave the room for **any length of time** (certainly long enough for the students to visit the music room and for the teacher to get a Diet Coke from the staff lounge machine), the elves may get a little...
...mischievous.
Oh.... my...
They climb into the window sills:
They frolic above the bulletin boards: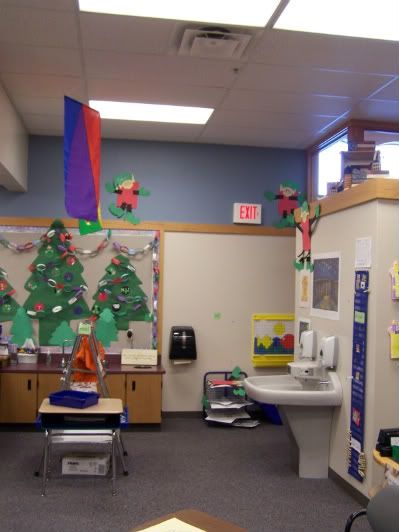 They climb the walls and hang from the ceiling: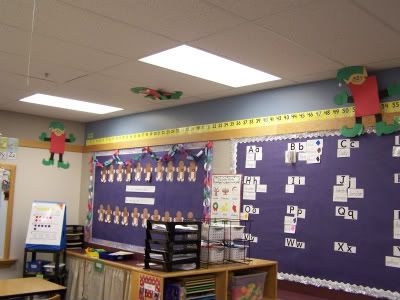 They perch themselves above the door, just waiting to sneak out into the hallway: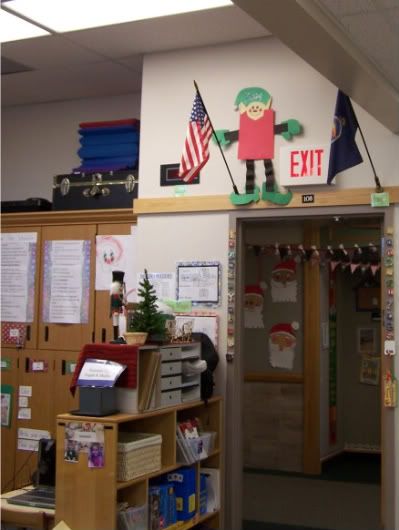 And they hover above our books and stories at circle:
You've been **warned!**