A teacher-themed hanging basket (which certainly *won't* be empty!), a wreath form and kindergarten-print fabric...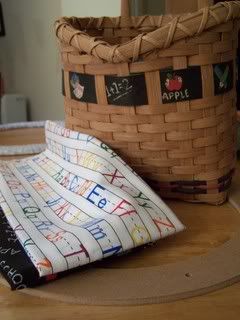 I'm thinking a ~
finished wreath~
, gift basket of teacher goodies and possibly a bitty banner will be ready for tomorrow's drawing!
Which means you still have time to enter (remember, becoming a follower of my blog puts your name in the hat twice!) and to send your friends over to leave a comment on the
Terrific Textured Turkeys post.
Dear Daughter will draw a name on Monday and I'll contact the winner shortly after.
If you don't have a blog but would still like a chance to win, just leave your e-mail address in your comment at the end of the
textured turkey post
!
*****
Then again, teasing isn't nice, is it? And certainly nothing we encourage in kindergarten...
So here you go: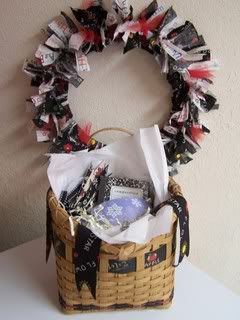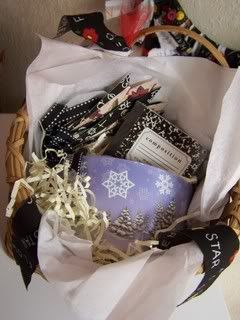 You'll win the wreath and the hanging basket containing a bitty banner, composition-style memo pads, a mini calculator, and a package of "Winter in Narnia" bulletin board trimmer! Thank you Dear Readers- you're awesome!