With so many of our friends and family living elsewhere, our family likes to take candid photos to include in our annual holiday letter and cards. Hoping that Mother Nature would choose to cooperate with us today, the kids and I found an extra strand of twinkle lights, turned on some Christmas music, and got comfy...
Dear Daughter: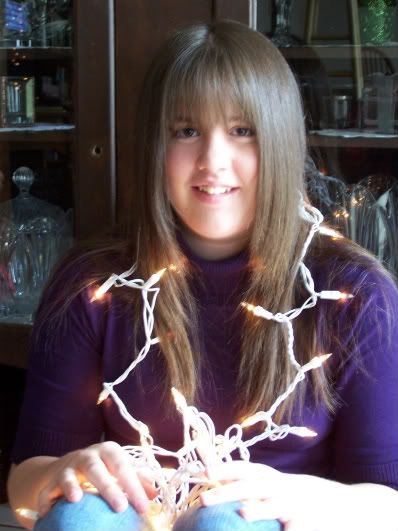 The Pre-Schooler: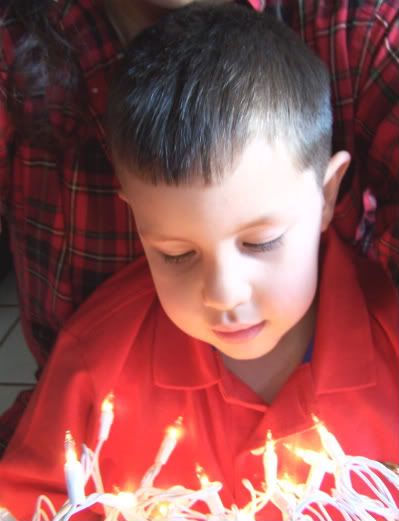 Me and the Pre-Schooler:

A blurry but wonderful holiday hug: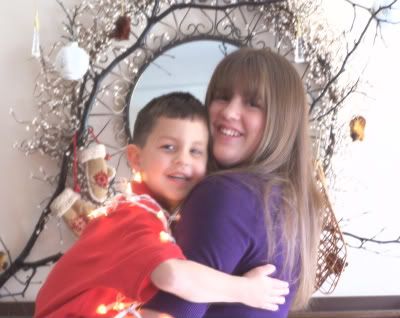 ...and me, ready for FORTY!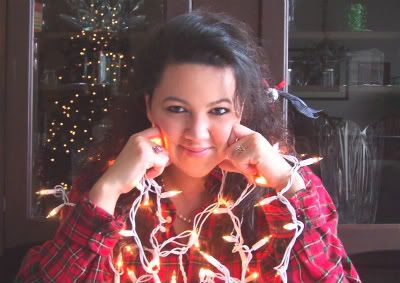 *****
Tomorrow I'll be back to school and my Super Stars will be chomping at the bit to get the rest of autumn put away, replacing crunchy leaves and pumpkins with "gingerbread" men, Rudolph art, and festive decor. Each year I have my students make an advent chain so they can count down the days left until St. Nick visits.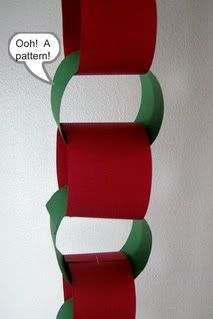 My version is the traditional red/green/red/green/red/green paper chain, with a yellow link at the top with the following poem attached:
December first until Christmas
is the longest time of the year.
It seems as though old Santa
How many days until Christmas?
It's mighty hard to count.
So this little chain on links
tells you the exact amount.
(Students tear off one link each day)
But I've found some other sweet versions online:
~ A
cookie sheet advent calendar
that uses magnets (easy to simplify for kindergartners and great for a number order/counting center!) over at Anya's- Life is What You Make It...
~ ...if non-traditional is more your style, Poppytalk has some great photos of
creative advent calendars
that again, would be simple to modify (or make construction paper versions of) for a classroom.