I've been a
student
for the past two weeks, blissfully enjoying
SMARTBoard
training in preparation for new classroom equipment that is being installed sometime this summer. Learning how to use the SMARTBoard, how to add audio, make videos, assessments, and all sorts of interactive activities for my students has my head in a happy whirl- but I will admit that my toes are tapping impatiently, w-a-i-t-i-n-g for the classroom installation to take place so I can get started with the integration of this new piece of technology.
Tappity-tap-tap.
Life outside of the classroom has continued on though: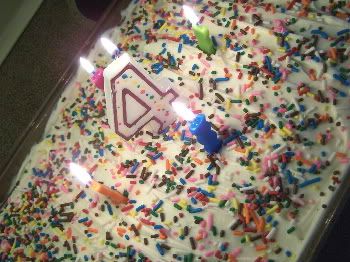 Our pre-schooler celebrated a birthday (and discovered a newfound interest in all things DINOSAUR):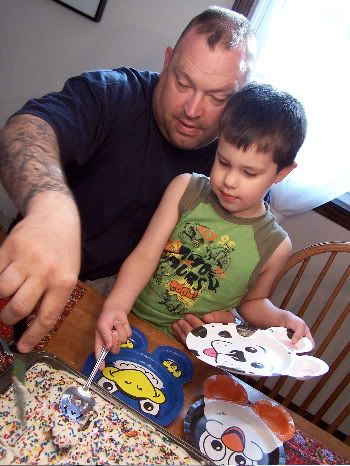 His birthday dinner took place at the
T-Rex Cafe
...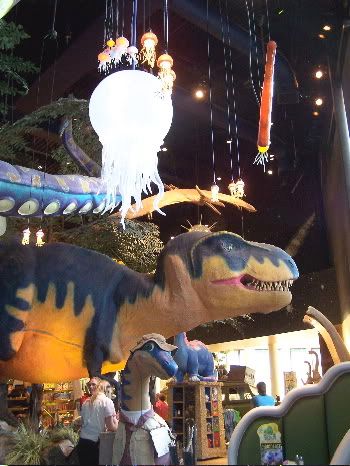 Where this guy meets you at the door,
growling AND moving
...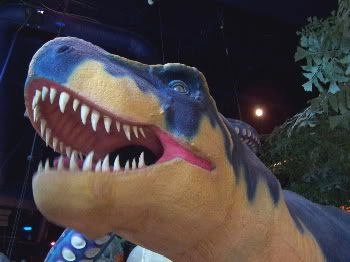 Take a look at the ceiling: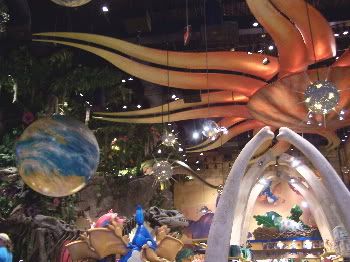 See the octopus? We were seated
underneath
him (that's Dear Daughter in the right hand corner, UPSTAIRS looking down at our table)...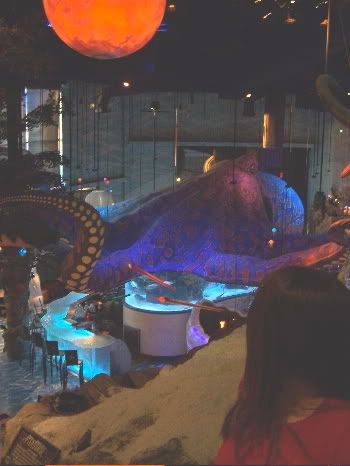 The pre-schooler found dinosaur books, a TREASURE: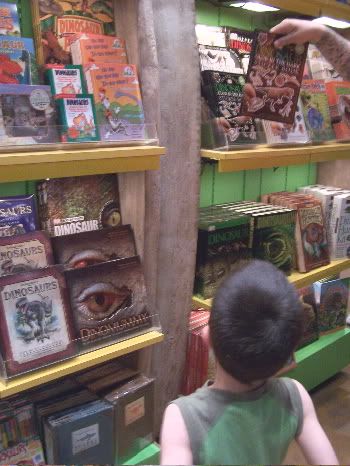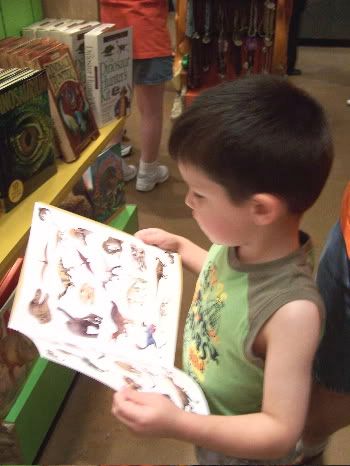 Roar!