If you've ever wondered what it would be like to have someone "do your portrait," follow my advice: ask your students to take on the task.
Go ahead. You heard me.
Ask them.
(If they're kindergarten-aged, you *might* have to remind one or two of them that you're not bald...unless you ARE bald, in which case your portrait will be ~just fine~...)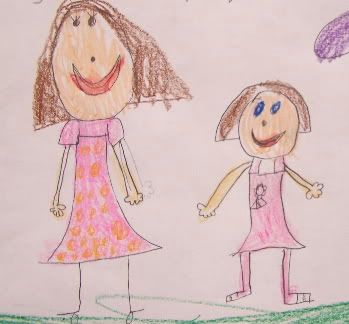 This young lady decided to capture our joint affinity for
pink
in her rendering... (I would be the taller of the two ladies, the one with brown eyes, not blue.)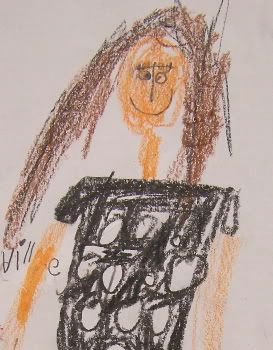 This artist (a boy) said his favorite dress of mine was a new one, black with white polka dots...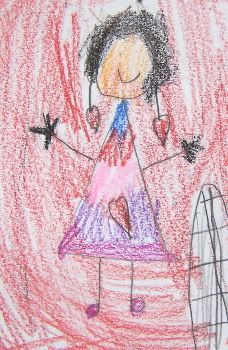 Here I am on one of the days I wore my hair "up" with dangle-y- earrings in February.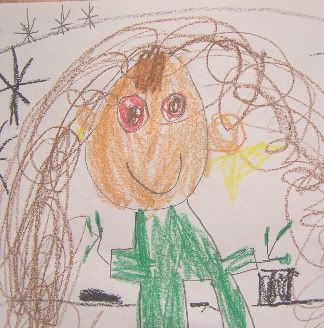 ...and here I am in front of the marker board on St. Patrick's Day. How can you tell it's St. Patrick's Day? By my
green
nail polish, of course!
I think my Stars captured "me" perfectly!