Despite the roller coaster weather we've had here in Oz, there's green to be found: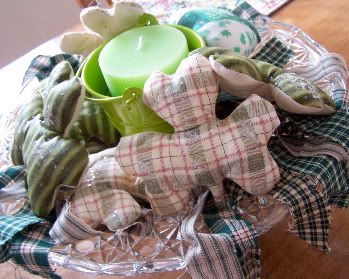 Patterns of green on the dining room table...
Sparkly green on the windowsill...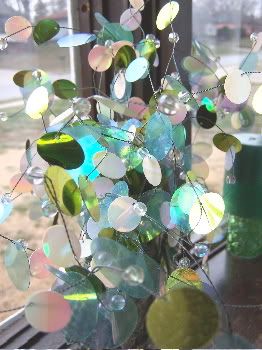 ... and twiggy green on the door...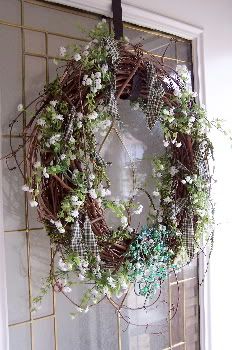 *****
Congratulations to
**~Katie~**
, my 500th Blog Post Giveaway WINNER!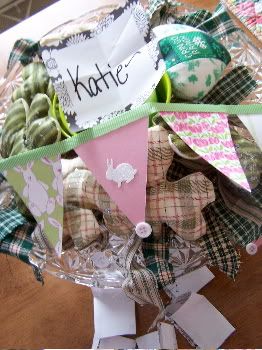 *****
~ Little Birdie Secrets shares
a leprechaun's visit
(go look, it's CUTE and your kids will LOVE it!)
~ Miss Fancy Pants posted a great tutorial for a wonderful
March Display art piece
...
~ Make and Takes shows you how to make an awesome
pot of gold and rainbow
(think crafty goodness with paint, chocolate and chenille stems a.k.a. "pipe cleaners")...
~ and while totally NOT leprechaun-ish in any way, I LOVE these
recycled glasses from soda bottles shared by Haute Nature
...hey,
recycled
...that's "going
green
," right?