Because there's a lot of *bunk* out there, of course!
Here are two more TED Talks- Michael Shermer on "Why People Believe Strange Things..."
...followed by Keith Barry's "Brain Magic..."
*****
On a completely unrelated note, the pre-schooler has decided to start dressing himself: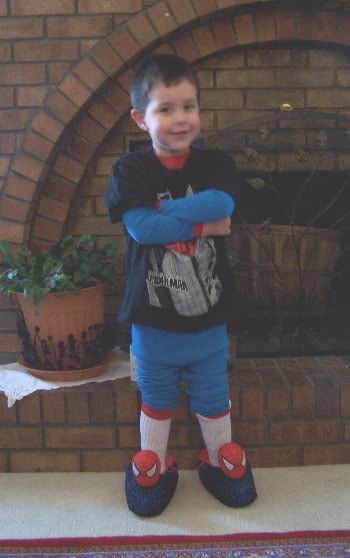 Oh yes, Spiderman slippers, jammies, white athletic socks, and a Spiderman t-shirt on top. Is this a fashion *hit* or *miss*?