Getting into a pastel mood is something I tend to do every year after Christmas. Though my favorite color is red, the softer pinks, pale blues and purples just appeal to me after the deep jeweled reds, greens, golds and silvers...even the stark whites...of the holidays.
Two bitty banners span the width of my upstairs fireplace: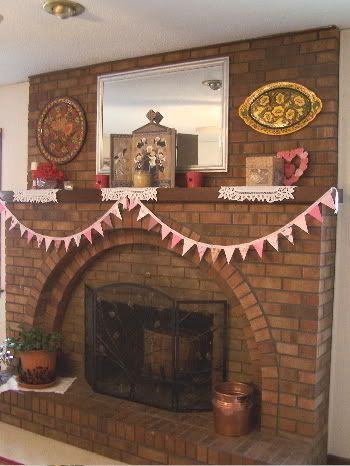 I re-created this centerpiece (and this is last year's photo!) for the dining room:
...and even my students have started to make some pastel chains to enjoy next month (week!):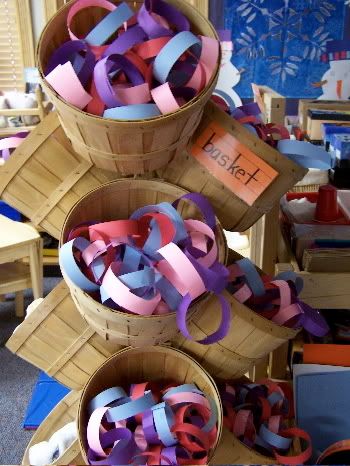 *****
~ Little Birdie Secrets links to sites for
Easy and Cheap Valentines
...
~ Goody Blog found the
perfect cake for my beginning-of-the-year Colors unit
!