It will be a mostly homemade Christmas this year thanks to being bitten by the crafting bug and Dear Daughter wanting to "help make things," not to mention the fact that I actually get nauseated when I see the price tags on gift items that this year, seem so wasteful and unnecessary. But for my upcoming thirty-ninth birthday (12/23), I'm all for fun, silliness and a little shopping in celebration of the birth of little ol' *me*. Indulgent. Selfish. Whatever. A birthday girl can dream, right?
Here's what has caught my eye and made me smile:
~ First, a Hello Kitty "Tapper:"
I remember loving Hello Kitty when I was a little girl, and though the HK gene seems to have been passed on to Dear Daughter, little touches of
Sanrio
still brighten my day.
~ Next,
stainless steel shredding scissors from the Container Store
: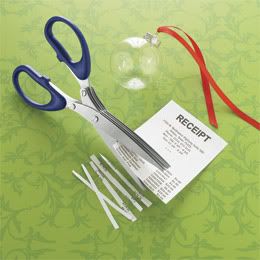 Nope, I wouldn't use them to shred receipts, mail, or private documents (I've got the big paper shredder for all of that) but goodness, they'd be perfect for crafting!
~Since I plan to continue blogging, my eMac, while trustworthy and faithful, really is an awkward ton of bricks when it comes to finding a place to situate myself regularly. Should a seventeen inch MacBook Pro sashay its way through my door, you'll hear no complaints from me. In fact, you'll hear shrieks and screams of joy. And then silence as I immerse myself in all its Mac Goodness:
~ Another gift that would keep me quiet? A
subscription to Artful Blogging
. Oh, it's wonderful to read, the photography is beautiful...and then I seek out the blogs featured online:
~ A gift card for foo-foo coffee would keep me from constantly mis-measuring my Coffeemate creamer in the morning...somehow I always pour too little, or far too much in my mug:
~ Several more tubes of
Estee Lauder's High Gloss (lip gloss) in Berry
would keep my lips chap-free and the perfect shade of pink for smiling at kindergartners all day:
~ A gift of
Warm Vanilla Sugar shower gel and body cream
would keep me clean and soft and smelling nummy: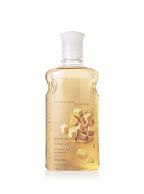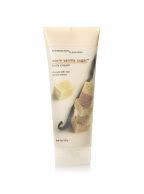 ~ A bag of Scrabble tiles for crafting (and spelling!) would be a great gift any time of year...Mother's Day, Arbor Day, Fourth of July...you get the picture: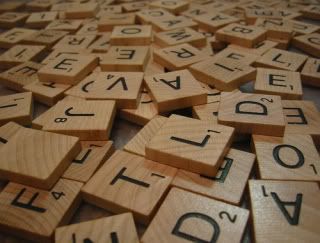 ~ and finally, world peace. No biggie.