The to-do list was short:
*~ visit the post office, mail a few items
*~ pick up groceries...eggs, milk, batteries, lunch
*~ wander through some consignment and antique/collectible stores
*~ work on some holiday banners after the recent finds were put away
The little rocking horse (along with a small stuffed Santa) will help me get into the Christmas crafting groove... can't ever have too many Russian lacquer boxes or buttons...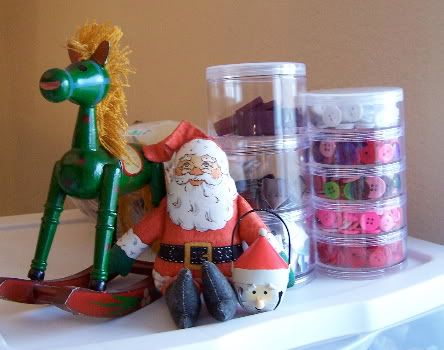 The new crafting nook...just a table, and everything stored in a hand-me-down armoire and nightstand: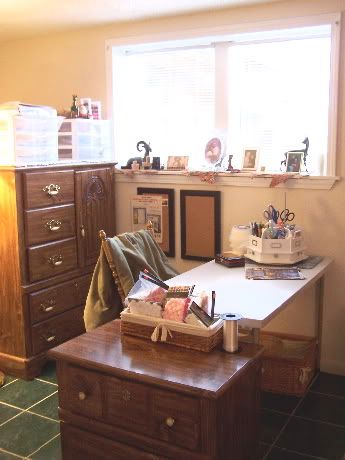 Christmas music playing in the background...banner time!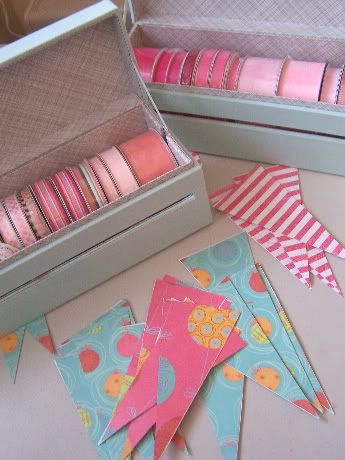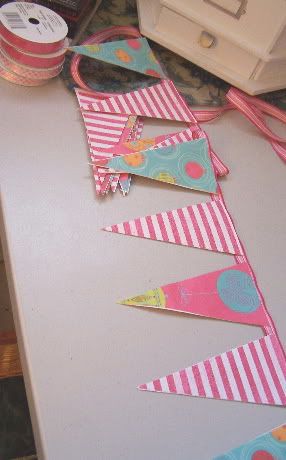 *****
If *you're* in the mood to craft:
Lisa at Celebrate Creativity in all Its Forms shares a
Falling Leaves Dinner Napkin tutorial
...
Kelly at Trans-Craft-intental sweetens up the holidays with a
"candy" garland
...
'Tis the season to make
Origami Wreaths
at Domesticali...