Thanks to Kimberly at Petroville
, the toddler enjoyed his visit to
Build-a-Bear
(though he built-a-bunny instead):
He chose a Spiderman costume for his bunny...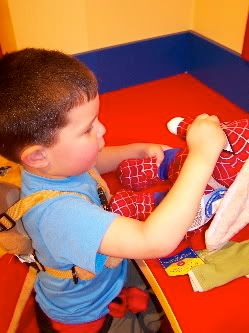 ...made sure the mask fit properly...
...took a looksie in the mirror...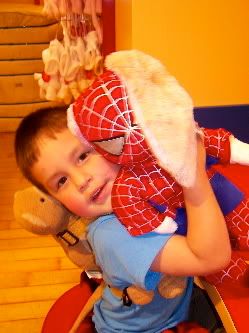 ...and was ready to take SpiderBunny home!
Thank you again Kimberly!
*****
A personal political plea (and really, I'm asking nicely): Dearest friends, colleagues, neighbors, and strangers (I'm not including family because they know better):
I HAVE ALREADY VOTED
. No more political emails/forwards *please*. Thanks!
*****