Not only am I a "spring cleaner," but I'm a holiday cleaner, a we're moving cleaner, an oh-what-the-heck-this-room-needs-freshening-up cleaner, and an autumn cleaner. With all of the rain we've had this past week in Oz (along with several days of slightly cooler weather), some of the leaves are starting to fade on the trees. Mums in vibrant orange, yellow and deep burgundy have arrived in stores and nurseries too, and some of my favorite magazines have hit the racks, full of photos, tips, and recipes for enjoying autumn's glory.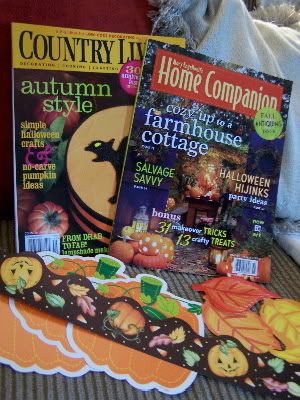 Yesterday I went for a drive, found my favorite teacher supply store, stocked up on "kid drawn leaves" (not really
kid
drawn, but cute nonetheless), Mary Englebreit pumpkin border and die cut pumpkins, hunted through two Goodwill stores searching for the perfect mirror to refinish (I'm trying to teach myself how to refinish wood and want to learn on something not-so-dear to my heart before I start eyeing our furniture) to no avail, and found some new orange craft ribbon for autumn banners. When I got home, the autumn cleaning bug
bit.
When we first arrived in July, we had to endure some
minor fiascoes
that put off our usual unpacking routine. Delays included sealing the garage, having the walls repainted, the gutters cleaned and repaired, our rental property inspected to document all omissions/misrepresentations made by our agent, the air conditioner repaired, all with our furniture sitting in the middle of each room keeping boxes and boxes of our belongings company. Unpacking and getting settled usually takes us three days. This time, it took longer than three weeks, with the making-our-house-a-home part additionally delayed by the fact that school was starting.
The big pieces of furniture have been situated for over a month now, and almost all of the boxes have been unpacked with their contents sorted. Though a few new necessary bathroom repairs have popped up, almost everything has found its new home. But something has felt not quite right in each room. Last night as I was vacuuming what could best be called our den (though it's more my blog/crafting/reading hidey hole that our toddler loves to chuck toys through as he runs laps from the living room to the kitchen), the autumn cleaning bug told me "move the furniture. Move it a LOT." Two hours later, my loveseat and ottoman, desk, and bookcase were relocated, the computer and its accessories plugged in to a new outlet, and the mantle over the fireplace was toned down a bit with the removal of some photos. Less
is
more apparently!
Today with my family's indulgence, I'll see what other areas could be improved upon (the downstairs den could certainly use some fine tuning before Dear Daughter invites friends over for sleepovers) and after dusting, vacuuming, and moving furniture, I think I'll also put up some autumn decor. Leaves, pip berry garlands, possibly some twinkle lights...
*****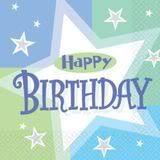 Before I clean, I'm baking a pull apart breakfast loaf for Dear Husband's birthday breakfast. Here are some other recipes I'm looking forward to trying this fall:
~ Michelle at Scribbit shares a
cream cheese brownie pie
...
~ Digging through the recipe box at Hostess With the Mostess, I found a recipe for
caramel nut popcorn
...
~ Posy Gets Cosy shares an
easy corn chowder
...
~... and The Pioneer Woman Cooks
creamy carrot soup
!
*****
When do *you* get bitten to clean, rearrange, and decorate?