**Just because.**
*****
Go ahead,*try* telling me your toe wasn't tapping!
*****
By the way, Shannon has split her treasures between
Green Gemini's Designs
and
Angel Kisses Alaska.
Think I can talk her into making some stylin' lanyards from which my school i.d. card can dangle? Plain ol' cotton just isn't pretty enough for my teacher fashion: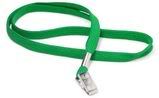 BLECH.
*****