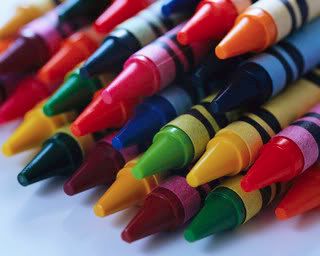 ...and you know what *that* means! No meetings, no professional development, no inservice topics to discuss. My to-do list? A full page in my notebook. But it's a small notebook. And I'll have Dear Daughter to help. We...will...plow.
Tonight I'll be making the Rolo/Pretzel/Pecan nummies, and tomorrow my house will be smelling delicious as I bake cookies, cookies, and more cookies for my colleagues' Friday treat. When you're new to the staff and can't possibly learn the names of everyone in the school, I highly recommend taking in wonderful treats. It's staff support, I tell you!
Don't tell my grade level colleagues, but I'll be making something for each of them this weekend! We are going to have a GREAT year!
*****
I need to make sure I have my "beginning of the year" kindergarten playlist loaded onto my iPod this weekend. Songs to remember?
Shake My Sillies Out
,
The Wheels on the Bus
, Five Little Monkeys, Purple People Eater, YMCA... and some
Summer Solstice selections by Windham Hill
for our "Brain Break" time. Can't forget
Apples and Bananas
(you *know* it's a cool song if Keith Urban will sing it!):
*****
Tomorrow is Show and Share Thursday (hey, I didn't forget this time!) so check back in for some updated photos of the classroom- school starts Monday, so we're in the home stretch!