Happy Birthday to my Beautiful Girl: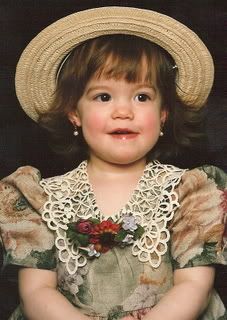 ...my creative and girlie Dear Daughter...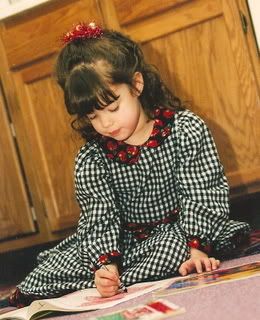 ...today you'll eat birthday cake for breakfast, go shopping for new clothes and learn how to *gulp*, apply makeup, because you're fourteen now, not five.
This time around, I'm hoping you'll go for a more subdued look. At five years of age, you never scribbled when you colored...except when Rissa and Amy let you play in makeup:
Wow.
You're almost a freshman now, but you'll always be my "Muffin," and Daddy's "Sweet Pea," and I'm sure you're probably *thrilled* that I've posted these photos of you online for the world to see.
You're very welcome, Miss-Ten-Pounder-at-Birth.
We love you and hope you enjoy your special day!