Do you remember the
red
glitter from yesterday?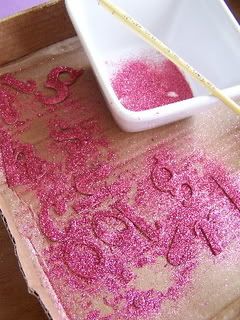 I have been looking forward to learning how to make banners for several months now, inspired by lovelies I've found on other blogs. Dear Daughter's transition from junior high to high school seemed like just the right opportunity to try a new-to-me-craft idea, so I collected the materials, using mostly her favorite color, purple. I thought
red
glitter would be a nice contrast!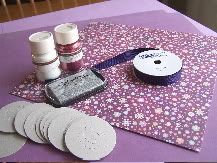 I spelled out "high school girl" in plain chipboard letters, glued, and glittered them...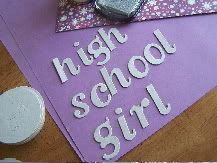 Measured my 12X12 paper, marking 3, 6, and 9 inches to draw lines for triangles...
Look at these pretty purple floral pennants!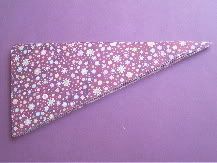 I glued the floral triangles to solid purple cardstock and trimmed with pinking shears...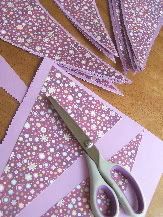 Punched out squares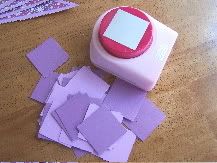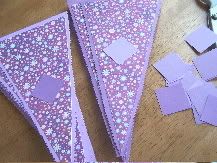 and hearts...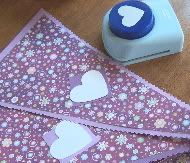 Added the glittery letters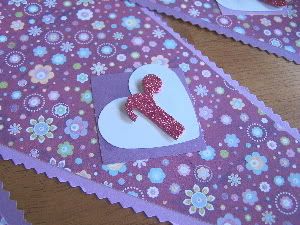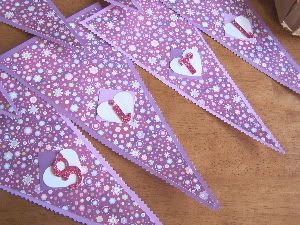 and then used hot glue to mount the pennants on purple ribbon...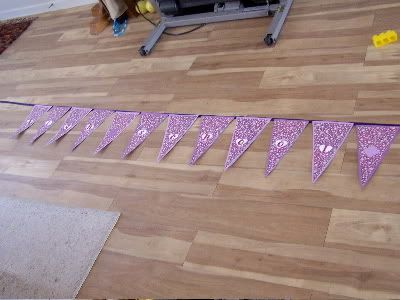 The very best thing? She LOVES it!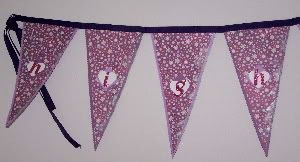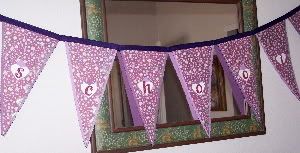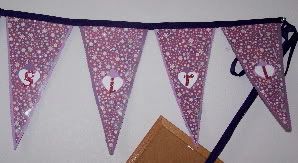 Next time I'll use smaller triangles, and larger letters, but for my first effort, I'm pretty pleased!
*****
We'll see what red inspiration I'll find for tomorrow, the last day of