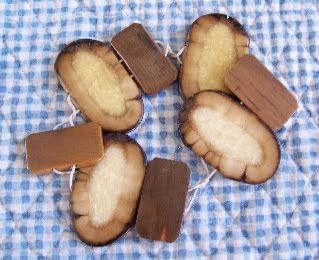 Don't worry Mom, it's just that twenty-plus year old jewelry elastic gives up the ghost, in this case, after nineteen years.
It's
mastodon ivory
. Pretty, earthy, Eskimo stuff. Look at this sad face:
Time for new stretchy stuff: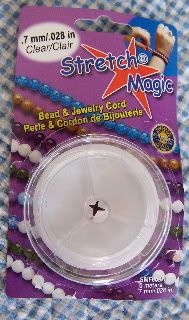 Threading clear elastic through hand-drilled holes isn't easy...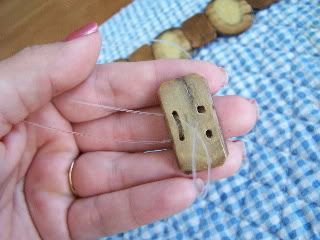 but with patience, I managed.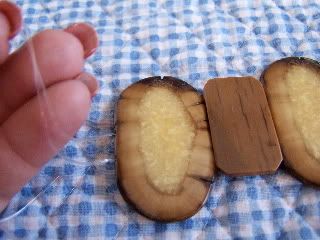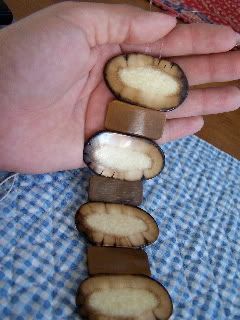 Finally, wearable again!
It's good to know that there are simple and relatively quick fixes for my favorite jewelry!
(I purchased the elastic at
Michael's
)