Here are your choices for this post:
1)
Hansel, the Early Years
2)
Trails (or Trials) of Toddlerhood
3)
My Mommy Loves Her Dyson Vacuum
4)
Parents, Fear the Silence
(I'll tell you the toddler's caption after you get a chuckle from the photos):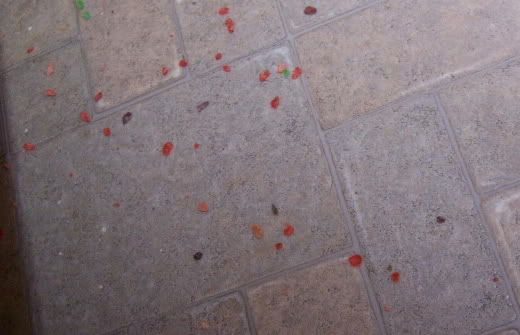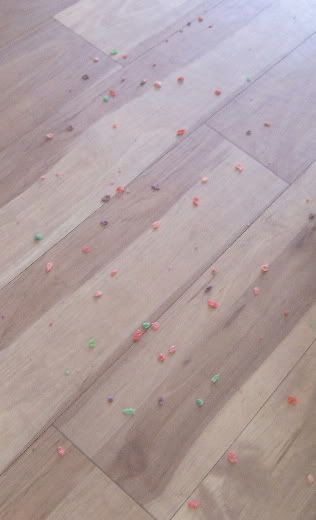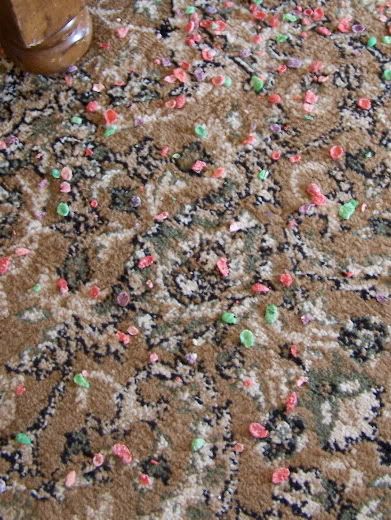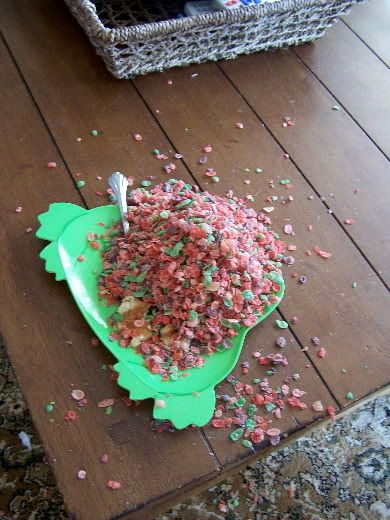 To quote our can-do boy, "Mommy, no pa-pates (pancakes). See-do. (Cereal)."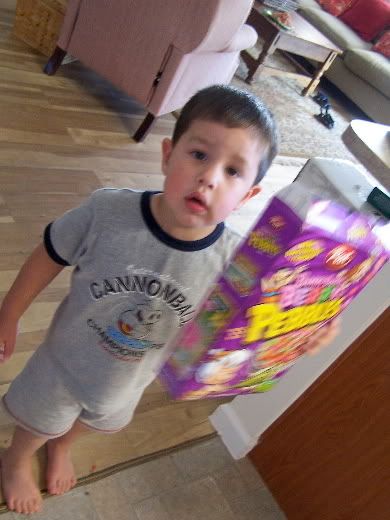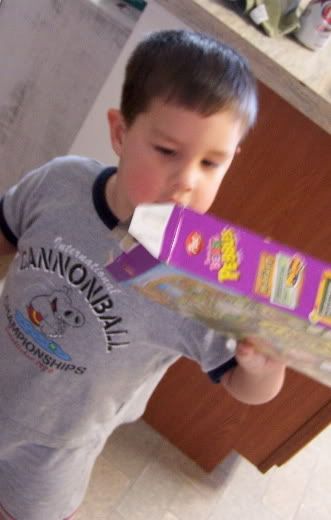 And yes, I *do* love my
Dyson
!