So, HI GRAMMY!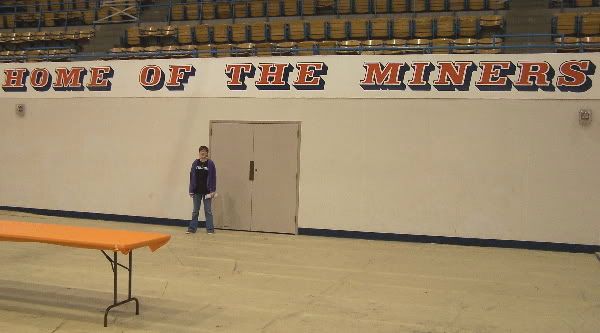 We went to campus to set up Daughter's science fair board last night: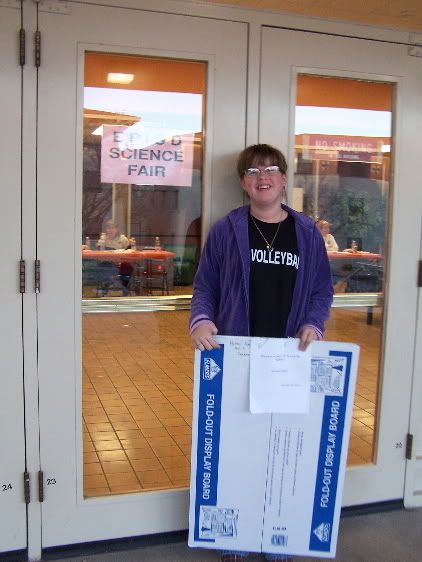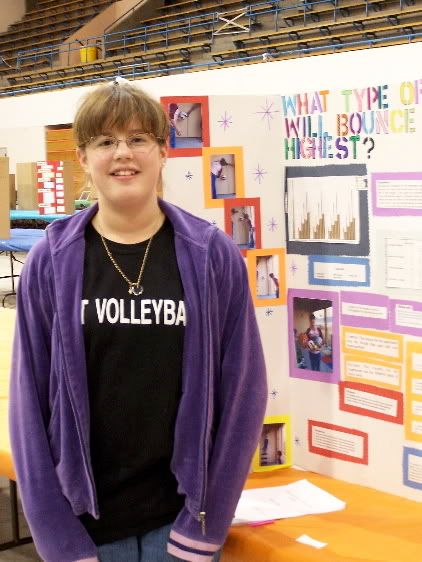 We enjoyed seeing the other entries too ("What's Aliva in Your Saliva?" was a title that caught our eye, but we didn't want to freak the entrant out by photographing it...)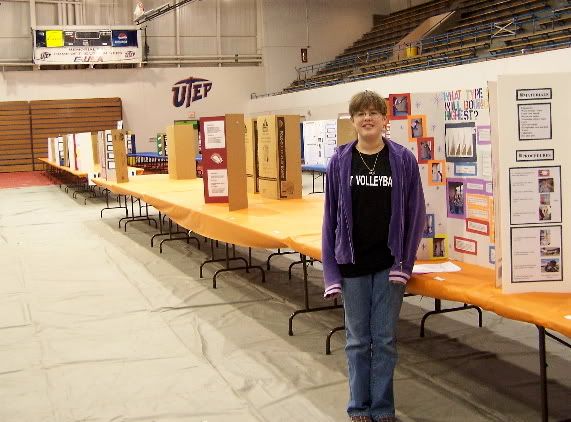 And today we'll return to the Home of the Miners so Daughter's entry can be judged. Toddler and I plan to roam around parts of campus if we can (parents aren't allowed in the gym during judging, toddlers are even less welcome, understandably!) and hopefully the sun will cooperate with us for photos.
If you want a terrific college hoops story/movie to watch (you can't ALL be having Superbowl parties this weekend!), try
Glory Road
.