I finished a week before February- and I have enough little hearts to make another wreath!
Here's the pile of wreath fixin's:
A wreath form, fabric, tulle, and the puffy hearts...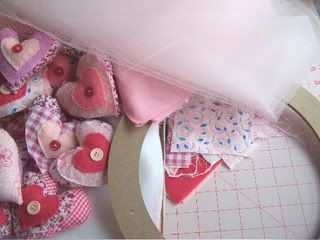 I wrapped pink fabric around the wreath form, then cut strips of tulle, tying them around the fabric. Poofy!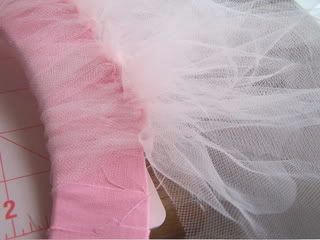 Time for the hot glue gun- thankfully (amazingly), I didn't burn myself!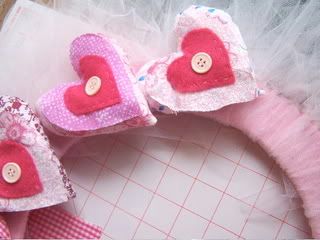 I added some pretty polka-dotted ribbon...
and voila! February's wreath!
I have a lot of extra fabric, so we'll see what other goodies I can think up!