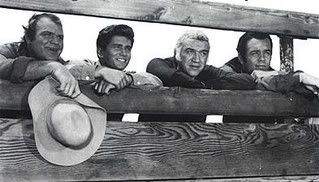 The updates made to my blog site feature many new additions to the blogroll, so here's some info that might help to make *your* visit a pleasant and productive one:
*Though I am a kindergarten teacher, and this is my "kindergarten blog," I do not limit myself to only visiting the sites of other teachers. Never fear, I'm pretty certain each author could teach us a thing or two about his or her interest(s), so technically, the links in the blogroll can still be considered education-related, right?
*The categories are identified by education/kindergarten-specific-type phrases or vocab, "arts and crafts," "dramatic play," "snack/lunchtime," "recess" etc.
*Teacher oriented blogs or resources are found in "Early Childhood," "PE," or "Teacher Talk."
*Contrary to what kindergarten students might think, teachers do not live at school, though we spend many, many, MANY hours there. As I'm an advocate for teaching the whole child, so too do I believe in living my own "whole life." Yes, family, recipes, home decor tips, technology's newest gizmos, humor, music, art, health and opinions all make for a happy, content, fulfilled, and inspired existence.
*While I've chosen sites that I myself enjoy, you might not like what the authors have written or posted. Their content is their responsibility, not mine. If you don't like what they've put out into the void, then don't click on their link again. Simple.
*Comments, suggestions and feedback are always welcome, though spam is not.
Happy Reading, Happy Exploring, Happy Discovering, and most of all, Happy Thinking!