Thanksgiving is this month, and my family and I will enjoy the traditional turkey dinner with most, if not all of the trimmings. A loaf of the
cranberry bread
from "Cranberry Thanksgiving" will be baked as will mincemeat star cookies (thank you Better Homes and Gardens "Cookies and Candies," Meredith Press, 1966):
MINCEMEAT STAR COOKIES
1 1/3 cup shortening
1 1/2 cups granulated sugar
2 eggs
1 teaspoon vanilla
1 teaspoon grated orange peel
4 cups sifted all purpose flour
3 teaspoons baking powder
1/2 teaspoon salt
2 to 3 tablespoons milk
Mincemeat filling
Thoroughly cream shortening, sugar, eggs and vanilla. Stir in peel. Sift together dry ingredients; add to creamed mixture alternately with milk. Divide dough in half; chill. On lightly floured surface, roll each half to 1/8 inch thick. Cut with 2 3/4 inch round cutter (Mom and I have always used the mouth/rim of a drinking glass as a cutter). Cut small star (make an "x" ) in centers of half of the cookies. Place 1 heaping teaspoon of the mincemeat filling on each plain cookie. Top with the "x" cookie, press the edges of the top and bottom cookies together with a fork to seal. Bake on a greased cookie sheet at 375 degrees for twelve minutes.
The toddler and I will read: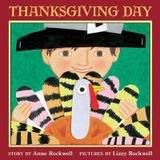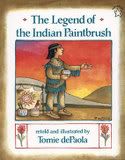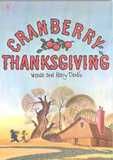 and the soundtrack for the month (how 80's am I? I suppose I should get with the times and refer to it as a "playlist") will include George Winston's "Thanksgiving."
To round out our family's Thanksgiving traditions, we'll watch the Macy's Thanksgiving Day Parade as we cook in the kitchen, and throughout the rest of the day will enjoy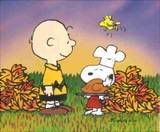 and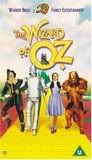 .
I LOVE this time of year!