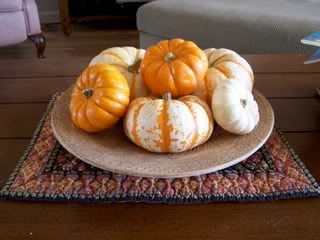 We have a toddler after an eleven year hiatus, which means I get to be "Mommy" for a bit longer instead of just "Ma" or "Mom" or the dreaded "Yes, *sigh*, THAT'S my mother..." A few more Octobers of contemplating whether or not to make trick-or-treating costumes by hand, or to give in to the aisles and aisles of alter-ego personalities available at Walmart (I've discovered Old Navy's costumes are cute, cute, cute!). More years of watching Halloween-themed videos (now dvd's), reading Halloween books to someone other than my students, and using pumpkins for more than just decor.
Our toddler's favorites this month?
Pumpkin Pie
and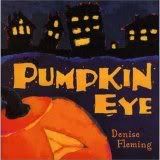 of course! Decorating with many of
Shannon's
handcrafted holiday items has given the boy more than one pumpkin vignette to enjoy as well: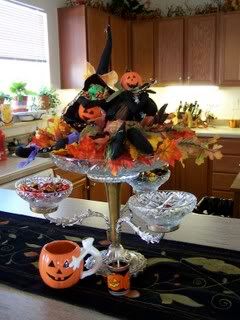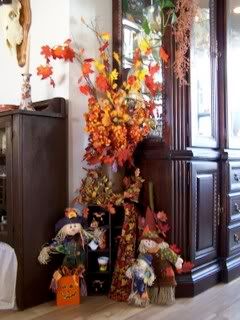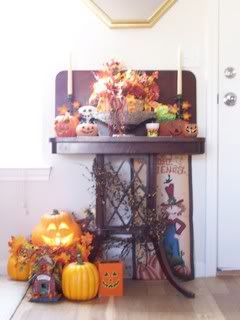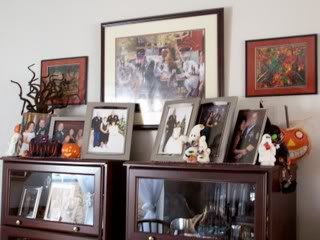 I think we have MORE than
Five Little Pumpkins
!