I was recently asked for my Kindergarten Playlist, so here's part of it (yes, it grows and changes all the time):
August/September:
Good ol' kindergarten standards: "Shake My Sillies Out," "The Wheels on the Bus," "Itsy Bitsy Spider," the "Hokey Pokey," "Baby Bumblebee" (and we do the GROSS version), and rounds of the "Alphabet Song," "Twinkle Twinkle Little Star," and "Baa Baa Black Sheep" (they're the same tune!).
Our "clean up song" is "The Fox" by Nickle Creek (find the book and your students will thank you!).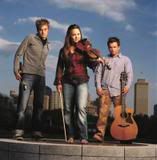 October:
Keep the songs listed above and add: "Five Little Pumpkins,"
Mussorgsky's
"Night on Bald Mountain" and "The Hut on Hen's Legs (Baba Yaga)," "The Purple People Eater" and "Monster Mash."
Clean up song: "YMCA" by the Village People
November:
Add: "Apples and Bananas," the "Turkey Song," "There Was an Old Lady Who Swallowed a Fly," "Down by the Bay," "Popcorn," "Old MacDonald Had a Farm," and for quiet DEAR time, the "Thanksgiving" album by Windham Hill.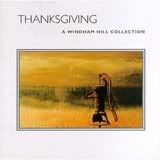 December:
"Must be Santa," "Dreydl Song," "Rudolph the Red-Nosed Reindeer" (classroom buddies love teaching my students the Batman version), "Jingle Bells" (anyone else have students who ask "Teacher, what's a SOAPENSLAY?"), "TheTwelve Days of Christmas," and "Feliz Navidad."
Our clean up song is the "Christmas Medley" by Grimethorpe Colliery Band, and my students love to dance to the beautiful rhythms on this album:
January: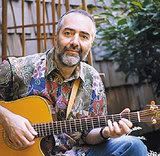 Raffi
gets some more airtime with "Baby Beluga" and "Brush Your Teeth," and the students love to sing about "Frosty the Snowman" when they look at compound words that begin with "snow." My students warm up and get to cleaning up the room when they hear Gordon Lightfoot sing "Old Dan's Records," (just more proof that I'm Alaskan) but I'm sure they'd love some wonderful music from China for Chinese New Year. Any suggestions?
February:
Our kindergarten list experiences a little bit of growth with patriotic music for Presidents' Day, "Sing a Song for Martin," and "Concetta" by John Tesh. I've had several families go and purchase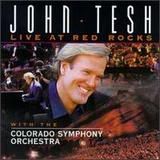 to get their children to clean up at HOME!
March/April:
My students are hoppin' to songs like "Little Bunny Foo Foo" and "The Bunny Hop," but they love to sing "Five Little Ducks," "Five Speckled Frogs," and "Five Little Monkeys" too. What is it with the number five? As we enjoy stories by Dr. Seuss, my students enjoy the
Moxy Fruvous
song "Green Eggs and Ham." Weird Al even has his own version, but it's.... migraine inducing.
Clean up song: "Michael's Ride" from the Waking Ned Devine Soundtrack.
May:
For the end of kindergarten, we enjoy the music from the entire year, and add songs such as "Raining Like Magic" (hey Raffi sure does get around!) and "Celebration" by
Kool and the Gang
.
Now get out there and SHAKE YOUR SILLIES OUT!