Avast me hearties! It's almost time to teach my students how to talk like pirates!
They've already made their pirate portraits: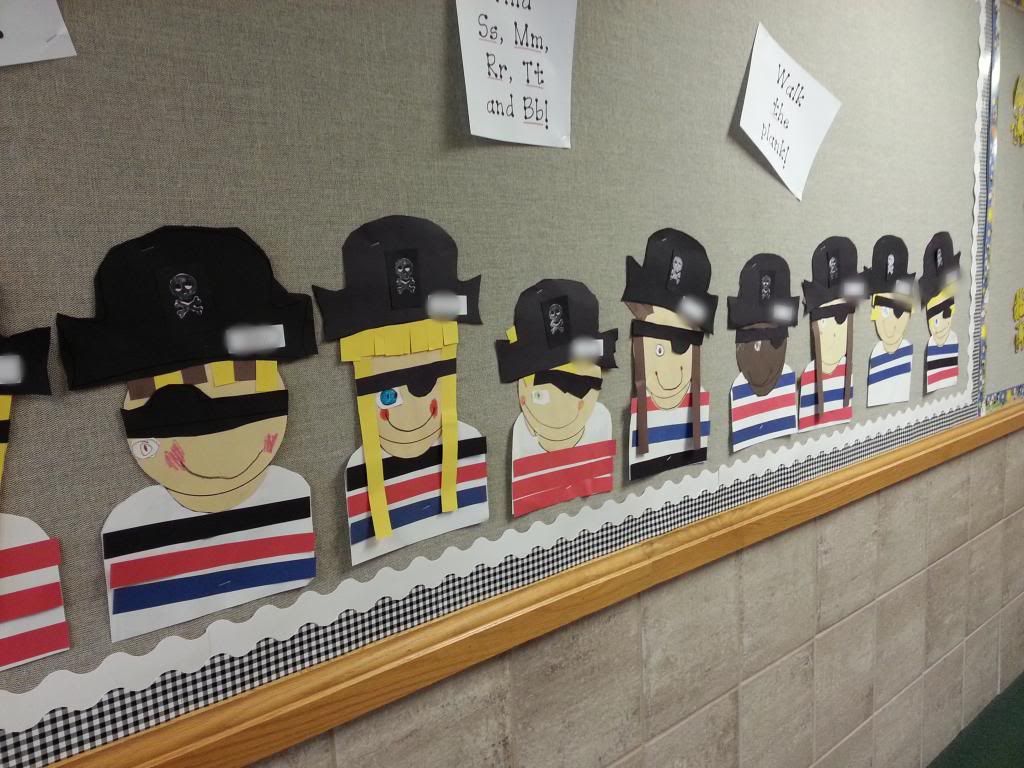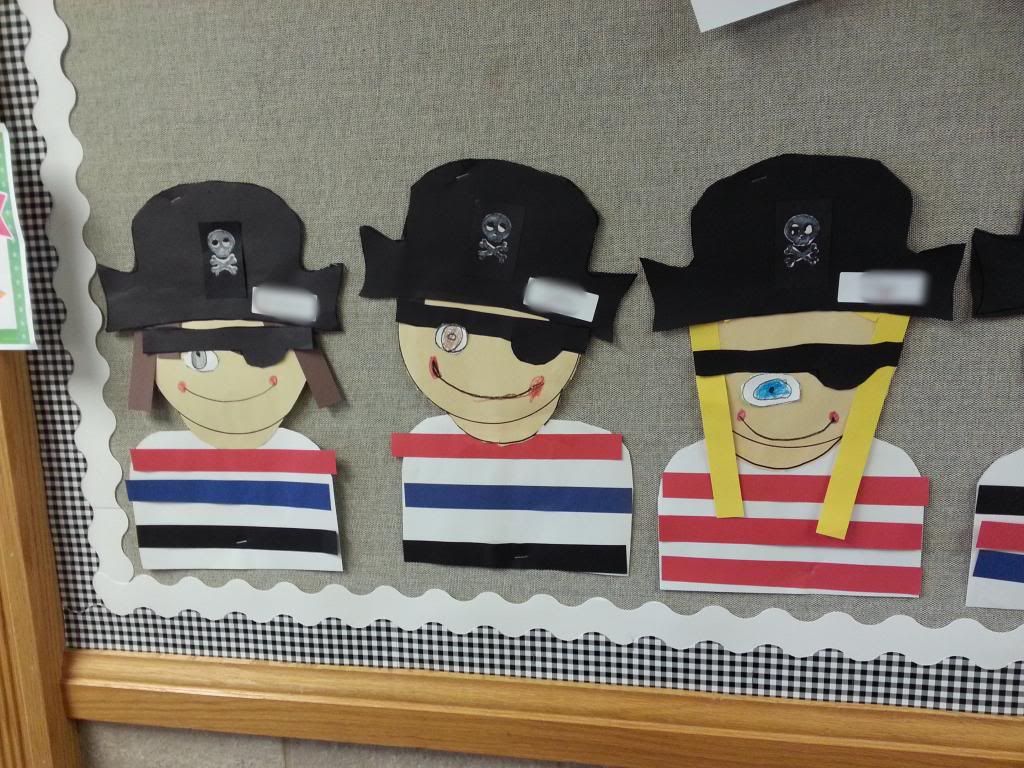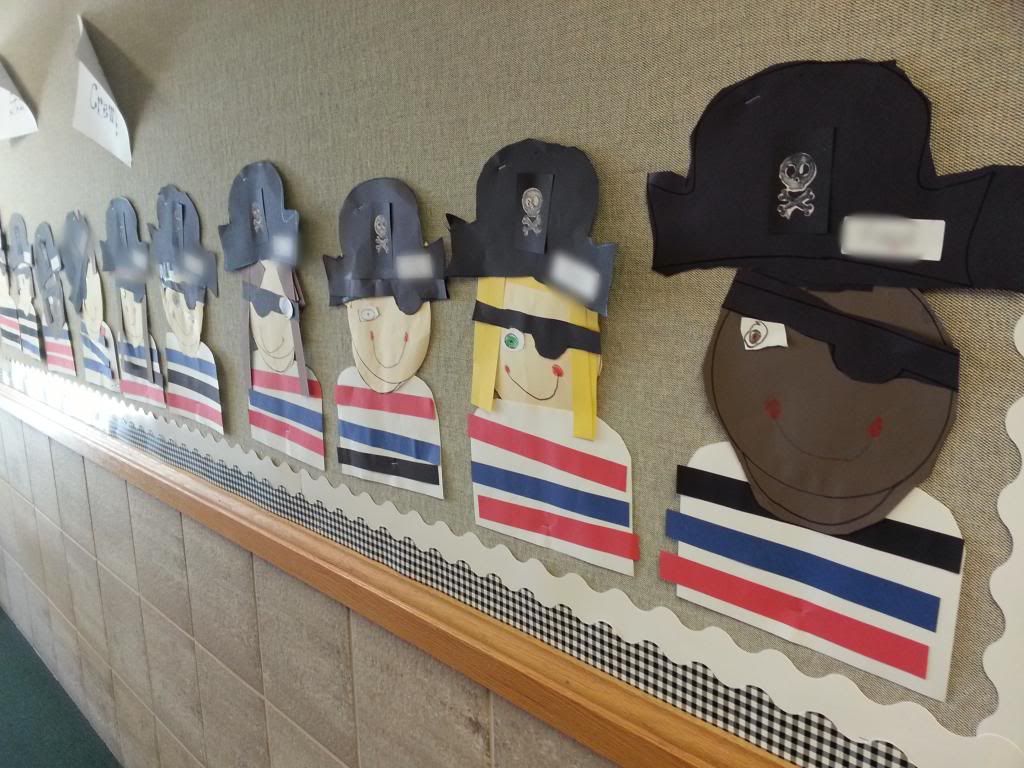 Thanks to my husband, tomorrow I'll have a long board to take into the classroom that will sit atop some large pieces of blue butcher paper... we'll have to ~walk the plank~ each time we leave our classroom (and so will any visitors)!
*****
Here's a link to my
Pinterest board, "Ahoy Matey!
" I've pinned links to crafts and coloring pages, including
Story Time Katie's flannel pirate
that inspired our own construction paper portraits.
*****
One of our favorite pirate stories:
Arrrrrr!
*****
My crew loves to snack on some Pirate's Booty! (Sounds terribly silly, right?)
*****
The best part? I'll get to hear "Aye aye, Captain" following all of my directions tomorrow!
:)