Though I still have about twenty days left of summer vacation, I have school on the brain.
I ~thought~ I was just going to play with my new
pennant-shaped paper punch
when I went downstairs to the crafty nook today, but oh no, the other materials I grabbed got me thinking about a particular spot in my classroom.
I have a stapleboard surface above part of my teacher's desk, a spot perfect for displaying photos, cards, reminders, atta-girls, schedules, and our district directory. Though I've always trimmed bulletin board displays throughout the room, for some reason I've always ignored this particular location.
No longer.
I'll share photos of the finished display after I return to my classroom and start setting up in earnest, but here's a peek at how the creative process worked itself out as I cut, layered, folded and glued paper, ribbon, buttons, embroidery thread, Scrabble tiles and glitter: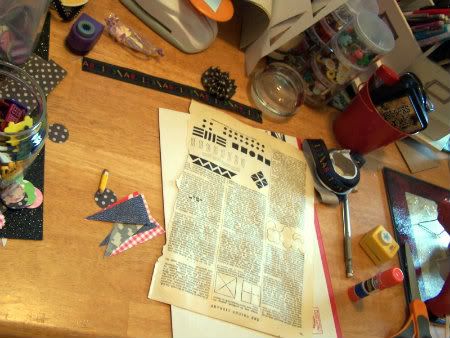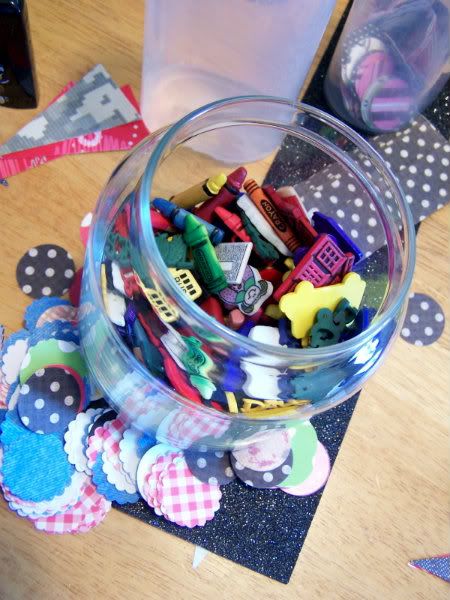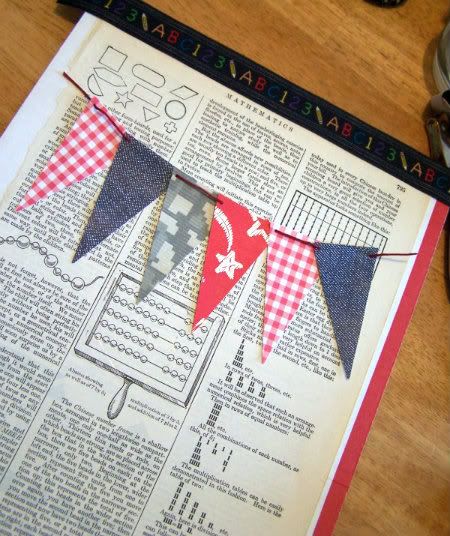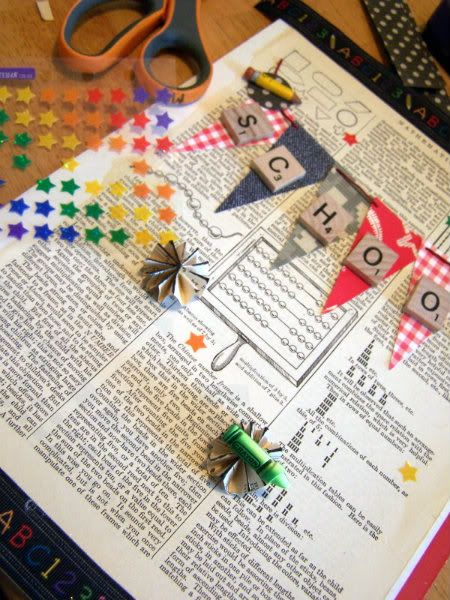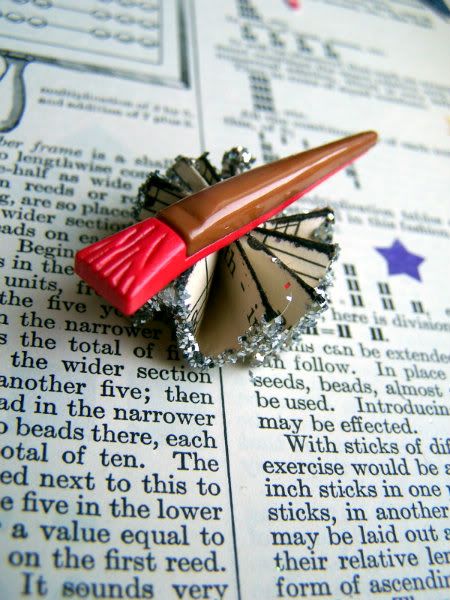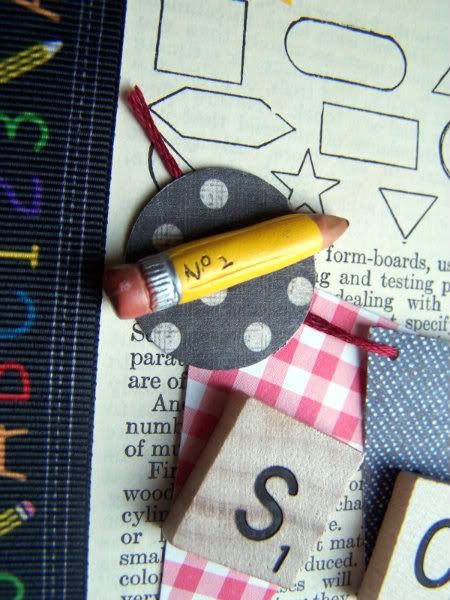 How much of your summer vacation passes before you feel ready to face the new school year?