Gung Hei Fat Choy!
Finding inspiration
here
, I decided to make my own Chinese dragon template which I then copied onto several pieces of different colored construction paper.
The Stars were happy to cancel Brain Break for the afternoon, opting to cut-cut-cut, snip-snip-snip and glue-glue-glue: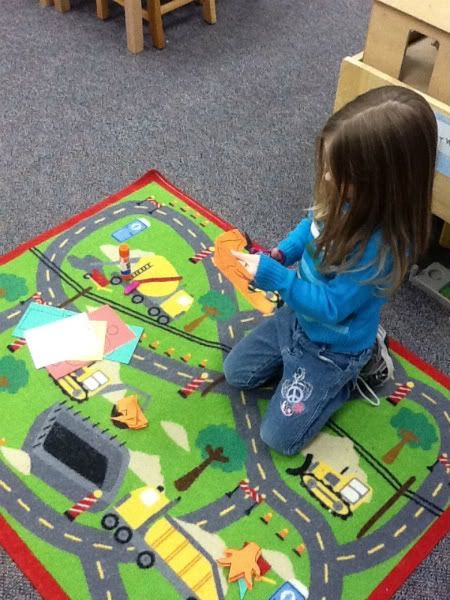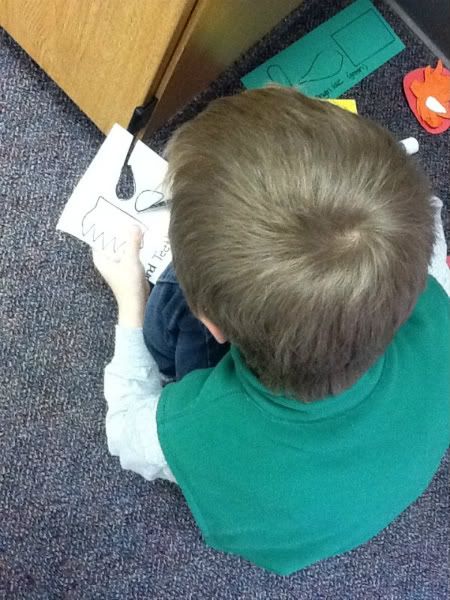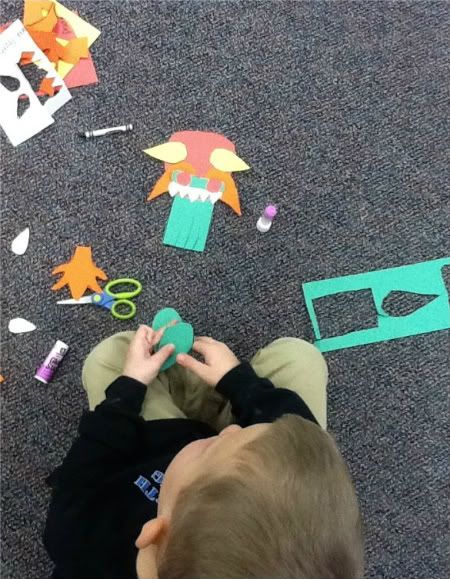 Our classroom aide folded the bodies (red and yellow construction paper strips, 32 inches by 1 and a half inches) as the Stars created their dragon faces.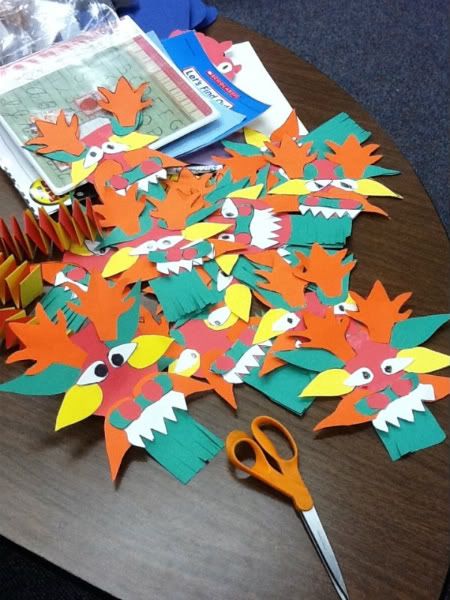 Once assembled, the dragons were added to our hallway bulletin board, wishing everyone health and happiness during the year of the dragon: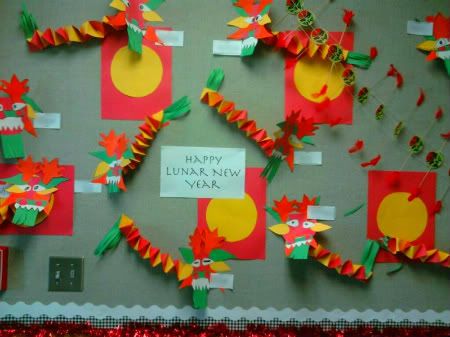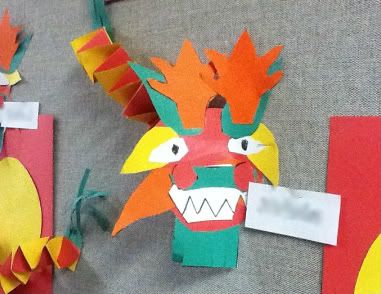 They certainly have their own personalities!
How do your students celebrate Chinese New Year?