Our math consumables look like this: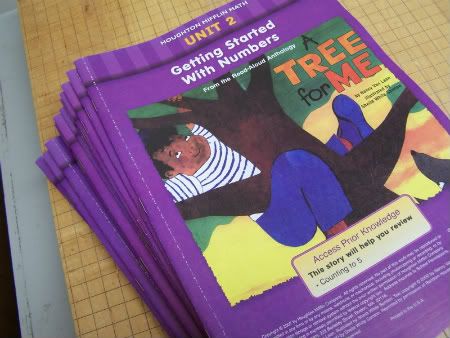 Each student has eight packets of workpages (like the ones above) covering our math curriculum for school use. We don't teach the themes (and therefore don't use the pages) in order, and we also want to prevent students from accidentally writing on or altering multiple workpages by giving them the packet as a whole. To solve these problems, we pull pages, sort them, and store them in "instructional order" in our file cabinets.
If you've ever pulled pages from workbooks, you know the workout your hands and wrists endure. You've also probably muttered a curse
or twelve
under your breath as you've accidentally ripped a page so unevenly that it can't be salvaged. If the packets or workbooks aren't terribly thick, you can enlist the help of one of the scariest teacher tools ever created to make your job a bit easier: the paper cutter.
Here's the packet... I've flipped it so that it's positioned with the spine under the safety bar and the blade: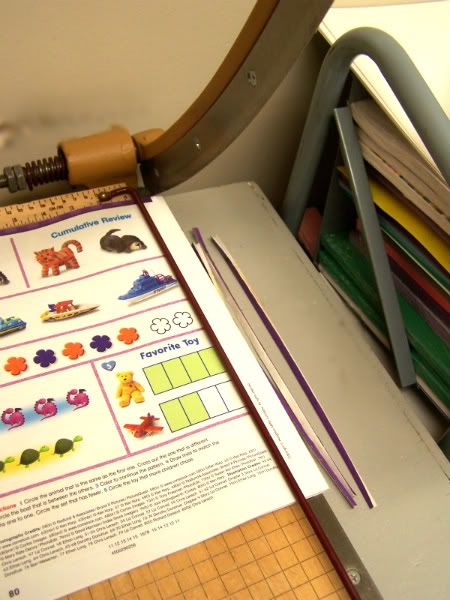 Yes, that blade is *dangerous*. Make sure that your fingers and clothes are clear of the board before you lower the blade arm.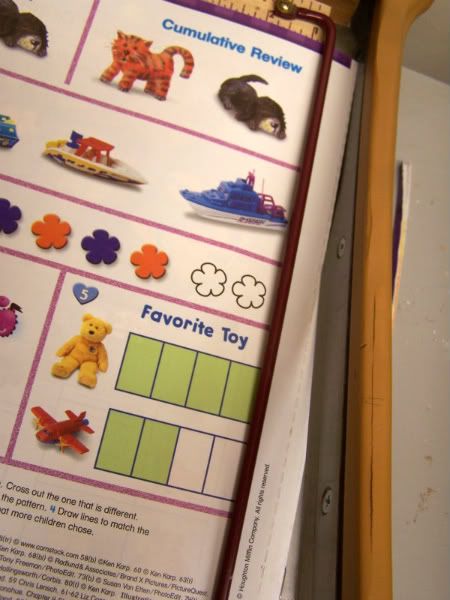 Cut the spine off of the packet, and remember that there are probably sharp staples sticking out of it. That's right, the blade of the paper cutter can hurt you, and the staples hidden in the spine can hurt you too... it's a conspiracy!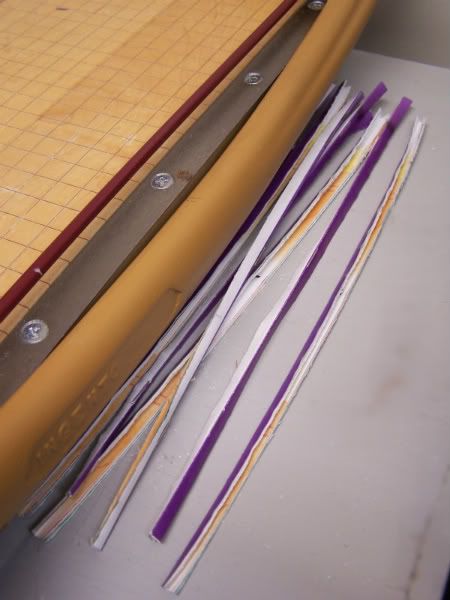 Your worksheets can be sorted after you've finished cutting off the spines: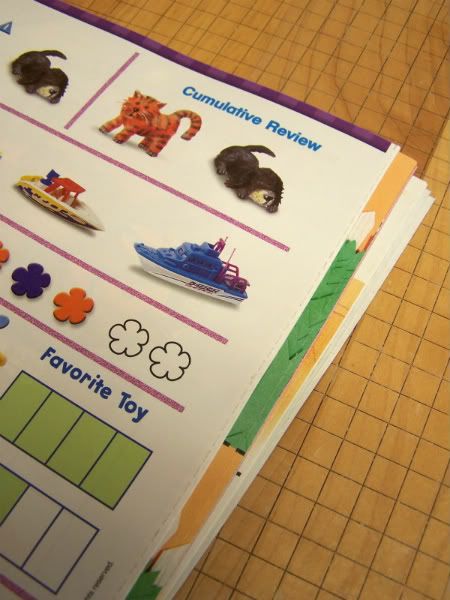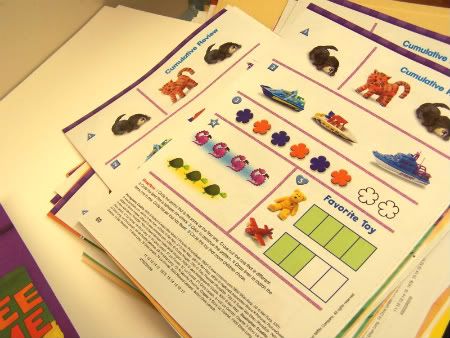 *****
Pages in thicker workbooks can also be cut away from the spine
**if** you section the workbook first
, opening it in half (breaking the spine/glue if possible) and cutting it down the middle, then halving each section into quarters and cutting them so that the sections are thinner. If you try to chop a workbook that is too thick, you risk damaging the worksheets, seriously injuring yourself as you force the blade down, and breaking the paper cutter which will then have to be repaired or replaced. Not exactly the best way to start the school year!
Safety first. Efficiency second.