It's a good thing I found these photos and scanned them, because this classroom no longer exists: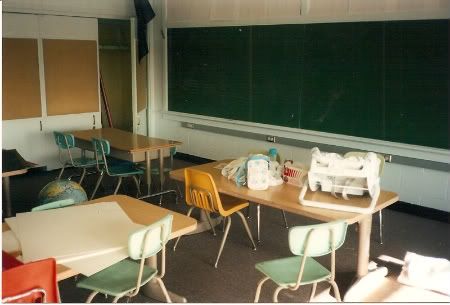 In fact, the school building that housed my very first classroom, and of course, my first group of Super Stars, no longer exists. It was leveled to make room for a new building that bears the same name as its predecessor: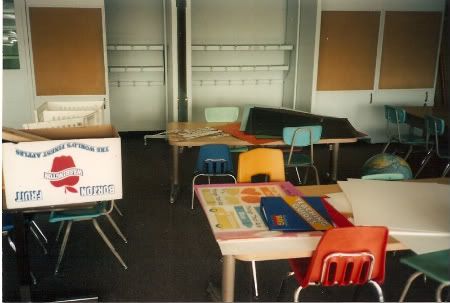 Mis-matched tables and chairs, very little staple-board to think of (it's on the fronts of the metal sliding/swinging closet doors), and miles of green chalkboard. This is where I first set up shop: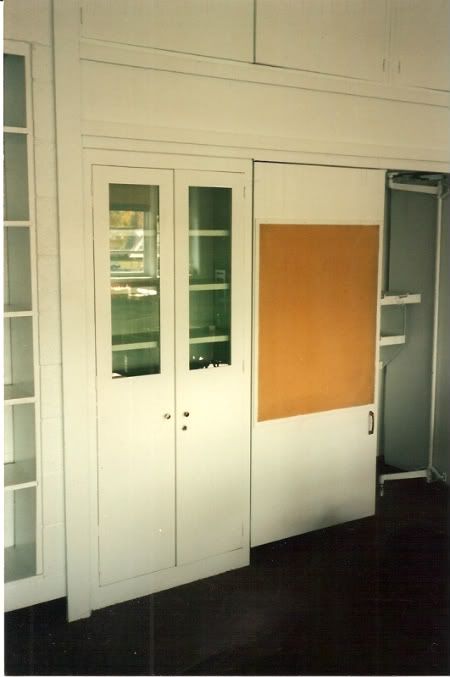 The two doors with glass... those were my art supply shelves. See the staple-board on the closed closet door? Displays or posters had to be stapled on as
flat as flat can be
so that when the doors were swung open and slid into the closet, nothing would be ripped off.
Certainly edges were torn. If the walls didn't snag the paper, the little fingers and hands of my students did as they opened and closed the doors each day to hang up snow gear and backpacks, or take it all down for recess or home time.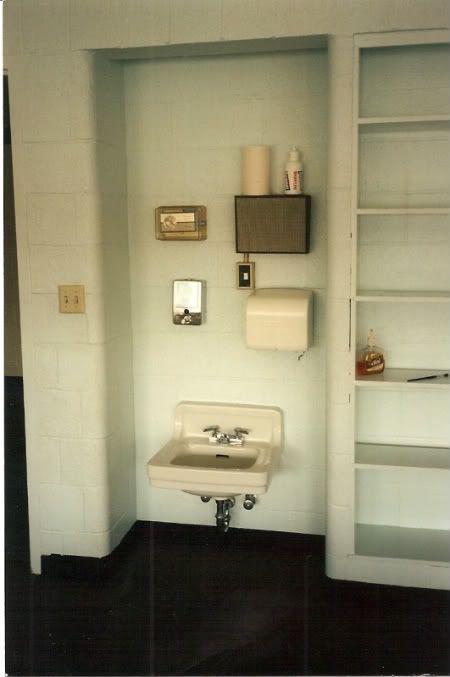 Our single sink flanked by the classroom door and the only shelves available for my *then* non-existent class library.
Did you notice the baby carrier on one of the tables? I was hired about three months after I had Dear Daughter, and after the school year had already started.
Dear Daughter will be seventeen years old tomorrow.
My first group of Super Stars are starting their senior year... of college. Some are getting married. Others have started families.
I don't feel old. I feel... bowled over.
All I can think is...
wow.
*****
Did you take photos of your first classroom? If so and you've blogged them, link back in the comments section. I'd love to come visit!