E-I-E-I-O!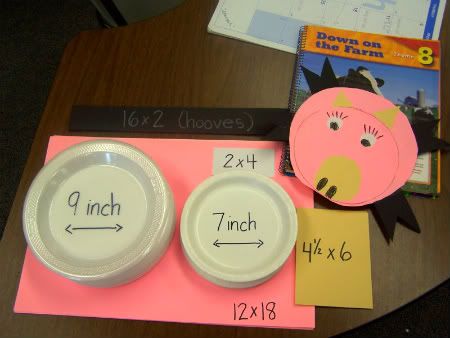 For our "Down on the Farm" theme, my students wanted to make oinkers!
They traced around two paper plates on a 12 X 18 inch piece of pink construction paper, cut out both circles, and used tan, white, and black construction paper for the eyes, nose, ears, and hooves.
This project combined tracing and freehand components, helping students build their confidence as they worked with drawing, cutting and gluing different sized circle shapes to create their pigs.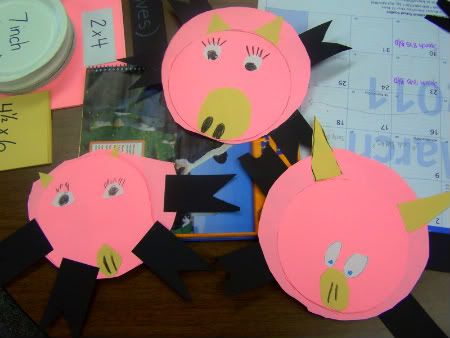 *****
~ Our Crafts ~N~ Things shares another version of a
pink paper pig here
...
~ Katie's Nesting Spot shares a
cute craft idea for Princess Pigtoria
...
~ Do you have a room-parent who loves to make cupcake treats?
Look here
for pig-decorated cupcake ideas!