We
love and miss you
and are grateful for the husband, father, and man you are. Happy Father's Day- we hope you enjoy the cookies, dried fruit, magazines and artwork we sent!
*****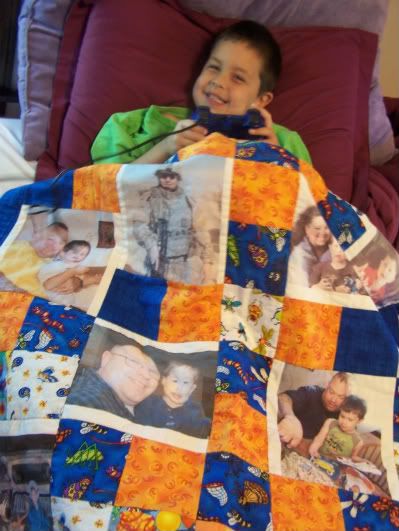 Thanks to
Operation Kid Comfort
, the pre-schooler has been able to cuddle up with memories and photos of Daddy during this deployment. Dear Daughter has a pillow sham as well, quilted with pictures that were emailed and then printed onto fabric. If you would like to know more about showing support for military families like ours, visit the
Armed Services YMCA
.
*****