... one of
those
days, AND one of
**those**
days... on the same day?
Here I am after today's five hour field trip to a nature park (details: four kindergarten classes, the wilds of Oz requiring jeans, hiking shoes, bug spray, emergency kit, sunscreen, snacks, camera and unfailing knowledge of every possible potty location):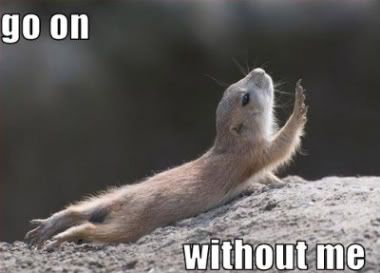 Note the lethargy, made even more pronounced by the forty minute ride back to school in a ninety-eight degree bus.
Ninety.... eight.... degrees. Thank goodness my colleague knew just the right way to solve the problem by bringing the situation to the bus driver's attention. My Alaskan genes had me complaining: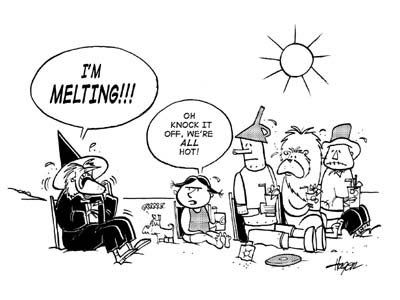 Like my hat?
Colleague to the rescue, students enjoying a nice long nap, and happy Super Stars sharing their favorite parts of the field trip once they woke up helped bring my joy level back to within its normal range...
...just in time to come home to find that Vanessa, over at
Pre-K pages
, had
included me on her Dream Teaching Team
, leaving me:
(photo courtesy of
Cute Overload
)
Yep, it's good when one of
those
days ends up being one of
**those**
days!
Thank you Vanessa, thank you colleague-to-the-rescue, thank you parent volunteers, thank you classroom aide, thank you nature guides and park rangers...
...and thank you to the inventor of air conditioning.