Here's what I could photograph of my students' snowmen display: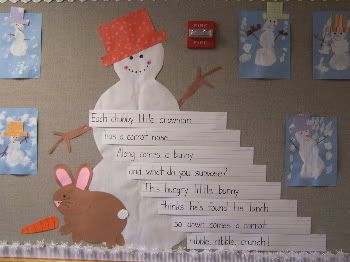 (Is it just me or is there a chubby little bunny there too? Carrot thief.)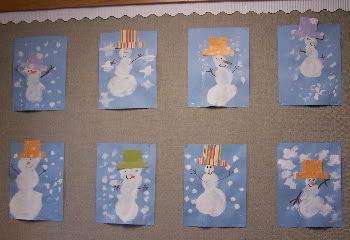 Happy snowmen in colorful hats...
*****
After finding the ribbon I wanted at Michael's today, I came home and made banners~ here's my messy inspiration:
My energy snack (peanut butter filled pretzels, m-n-m's, and chocolate covered coffee beans):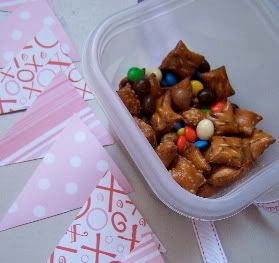 The piles for my "(almost) nothing-matches Valentine banners:"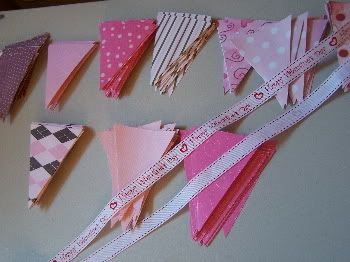 Six done, quite a few more to go!