Favorite Costumes: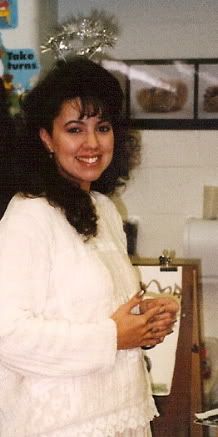 Mine:
1) Kitty Cat
2) Angel
3) Witch (though I do the twirly dress/feather trimmed hat version, nothing scary for this kindergarten teacher!)
Others:
1) High school friends waaaaayyyyyy back when dressed as the
Ghostbusters
2) My daughter as a bride and my eldest son as a Star Fleet officer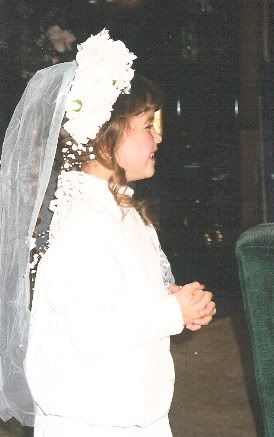 3) A former student dressed as the Big Bad Wolf (he wore a baseball cap on which his mother had glued fake brown fur and huge googly eyes, wool ears, wool teeth hanging down from the brim, etc.)
Favorite movies:
1) Sleepy Hollow (a la Johnny Depp)
2) Something Wicked This Way Comes
3) Lost Boys (though I enjoy the vampire genre year 'round)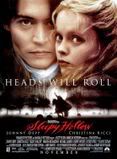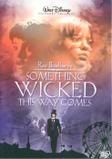 Trick-or-Treat Candy:
1) Peanut M-n-M's
2) Smarties
3) Old fashioned bubble gum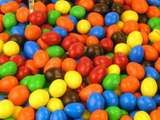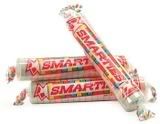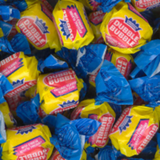 Family events/traditions:
1) buying pumpkins and carving jack-o-lanterns
2) decorating the house with our favorite figurines and decorations
3) trick-or-treating with the kids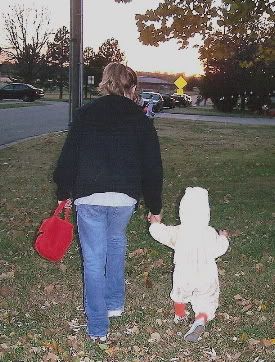 Halloween songs:
1) Five Little Pumpkins
2) Purple People Eater
3) Humming "La dah dee dee dah dee dee, la dah dee dee dee dah abracadabra..."
Halloween recipes:
1)
Pumpkin Pie
2)
Popcorn Balls
/
Chex Mix
(I'll make popcorn balls one year, Chex Mix the next...)
3)
Spiced Pumpkin Cookies
Crafts:
1) Wreaths
2) Banners
3) Magnets