It's been several weeks now since I've had time to do something crafty at home. Being back to work teaching, spending play time with the toddler, preparing dinner, doing laundry and various other chores, not to mention doing the half-hour-clean-the-whole-house scramble for an unexpected houseguest has, of course, taken large chunks of time away from the crafting-friendly schedule I had last year in Texas.
I miss crocheting for longer than twenty minutes.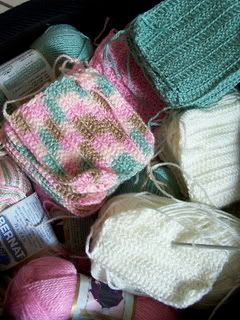 I'd like to make some autumn/Halloween banners SOON so that I can have our holiday decor up on October 1 (I don't tend to put Halloween, Thanksgiving, Christmas, or Easter accents up until it's actually the month of that particular holiday).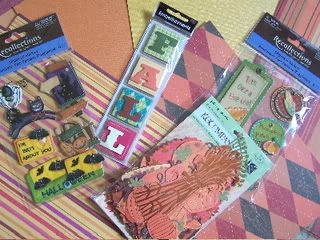 I want to get blankies in the mail to Bev, who is soon to be a grandma for the first time.
I NEED to finish sewing Dear Daughter's curtains for her closet (we took the doors off) as the cat is having way too much fun playing with the strings hanging down from the unfinished frayed edge.
I'd like to get back to learning about photography (and taking more photos at home), since the light in this house is VERY different from the light we had in our last residence.
...and of course, I have a Halloween cross stitch piece that
was started last YEAR
I'd love to have finished and framed.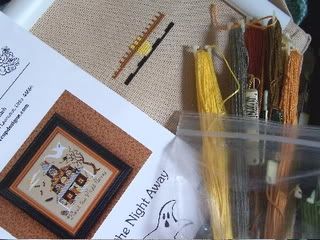 Not that I haven't been enjoying family time of course! Playtime at the park is always fun, and Dear Daughter's volleyball sets and serves are wonderful to see! Clean laundry and homemade meals are essentials, and of course, no one wants our friendly neighborhood Kansas spiders to take over the house...
But I miss *my* time. Sigh.
*****
These posts didn't help my crafting itch:
~Sweet Pea at It's a Whimsical Life has been making
ghost, bat,and pumpkin head softies
for her shop...
~Pam at Stuffed in the Head has made (and sold)
wonderfully primitive autumn creatures
...
~Kelly at There Is No Place Like Home shares an
autumn card tutorial
...
*****
Is there something you've been missing since school has started?