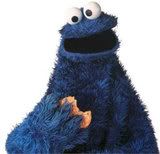 Num, num, num:
The Pioneer Woman Cooks
Blender Hollandaise Sauce
...
The Kitchen Wench made a
to-die-for cake for Father's Day
(in Australia, Father's Day falls in September)...
Smitten Kitchen offers
The Baked Brownie, Spiced Up
(think of adding chipotle, cinnamon, and cardamom)
*****
Sweet treats as in "awwww, how sweeeeeeeeeeet!"
Sweet Pea has made some
bunnies and bears
with the most charming names: Philbert, Leopold, Sylvain, Coco...
Sally Jean offers some
sweet September suggestions
...
Vicki at This Art That Makes Me Happy has made
button bouquets
...
*****