Isn't it funny how productive one can be in the classroom when there are no other teachers or students in the building?
I went in around ten this morning and left at three-thirty, and though I didn't touch *any* of the filing I had hoped to work on, I did manage to:
~Get my students' daily schedule written up on sentence strips and displayed in a pocket chart
~Make new desk and cubby tags, laminate them, and get them situated
~Enlarge our word wall with another panel of blue bulletin board paper
~Create handwriting pages for my students using the Zaner Bloser font to spell out their names
~Relocate the Lego table, the computer center, and listening center for better flow
~Set up the discovery table for this week's science exploration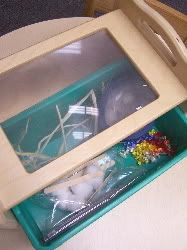 ~Make new Borrow Book envelopes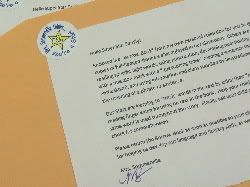 ~Prep the photos of lunch time choices on our chart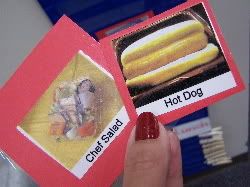 (The English Language Learner Teacher/Department sent us photos of all of the food item choices for the year so we could have visuals to go with our lunch charts!)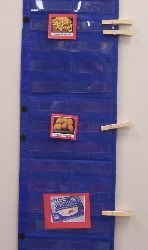 ~Cycle out the "welcome to kindergarten" book selections and add alphabet, shape, and autumn books to the reading center
~Set up the light box, colored transparent blocks and overhead projector with manipulatives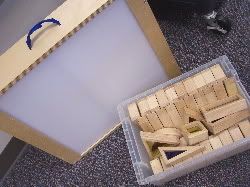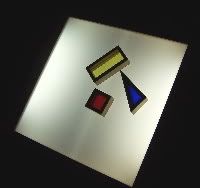 It was a good day, and despite the fact that I'm supposed to be "off" enjoying this Labor Day weekend, I just might be inspired to go back to school on Monday and tackle the filing, once and for all.
But not for the entire day, no sir-ee Bob. I feel the need to BBQ.