Click away my dears, click away: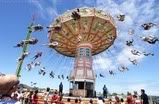 The 167th Carnival of Education
is up and running at The CEA Blog (Columbus Education Association), and heh heh, they saved the best for last (KIDDING!), "Flipping a card…it's on this blogger's pet peeve list." Yep, that would be my
Popsicle Stick post
! I'm looking forward to reading the other entries this week!
---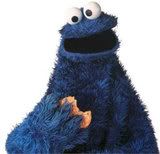 Num. Num. Oh my goodness.... *****NUM*****
Cakespy took inspiration from dessert-favorite Carrot Cake and created broccoli, sugar snap pea, radish, parsnip, and even brussel sprout cupcakes!
---
Crafting and Creativity


I'm inspired to take a Trip Around the World while crafting in my own home, thanks to Lisa at Celebrate Creativity In All Its Forms, and all I need is fabric, thread, a sewing machine, and a rotary cutter!


Inspired Ideas, volume 1, number 2 offers a tutorial on how to make Friendship Pins


CasaSugar shows us how to make a self watering recycled vase (these would be terrific for classrooms as well!)
Vicki at This Art That Makes Me Happy teaches us how to make a paper ruffle
---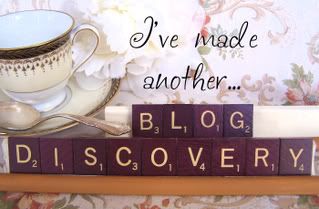 Several!


Laurie makes the old new again (with the help of hand-crafted fine-feathered-friends) at Laurie's Charming Designs


Visual Voice offers terrific photos documenting the fine art of bell pulling...


Have you checked out Blogtations yet? Quotes from blogs, and today my favorite is this: "Everyone knows that, if you want to give a child an exciting horticultural experience, have them plant a bean seed—because they sprout in a week and are a hardy plant. Not here. My garden is the kiss of death to a seed which millions of kindergartners have successfully sprouted before they ever learned how to read." Whine Country