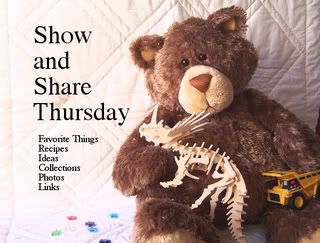 Thankfully, these don't growl: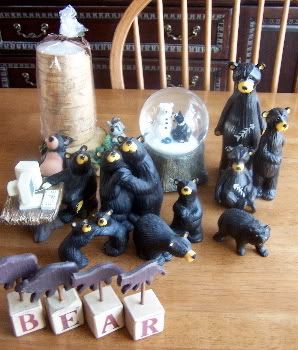 I mentioned in a
previous Show and Share Thursday post
that my husband has a thing for bears. Consequently, so do I!
The first bear figurine to mark our relationship was the one with our favorite animal posed at a computer desk. The reason I purchased it was because one of the first photos I'd ever seen of my husband had been of him sitting, leg crossed over, at his computer: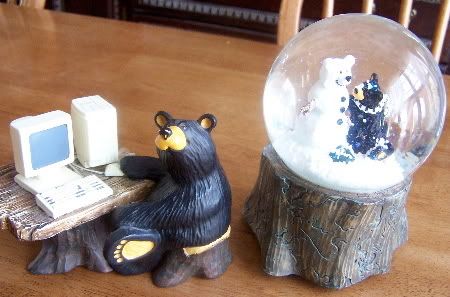 One of the first holidays we celebrated together was Christmas (in Alaska), so naturally the snow globe had to join our technically proficient bear.
When we married, we wanted a bear family that matched our own (little did we know that cub number 4, our toddler, would arrive two years after we were wed!), so we adopted the bear couple, a standing bear for my stepson, the pair of bears playing (it's actually a napkin ring!) for my two children, and the extra bear because he was too cute to leave at the store (it's probably what guaranteed the toddler's addition to the family!):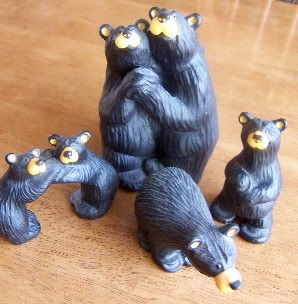 My husband had this bear tucked away in his bachelor belongings:
...and we purchased this bear family on the road trip from Oz to the Bordertown last summer: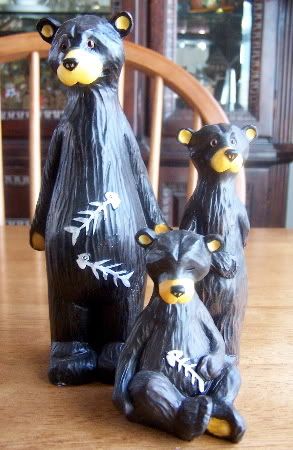 We hadn't found a new bear to add to our collection for quite a few months, and then lo and behold, Polly sent us the cutest coaster set/figurine that I've turned into a candleholder: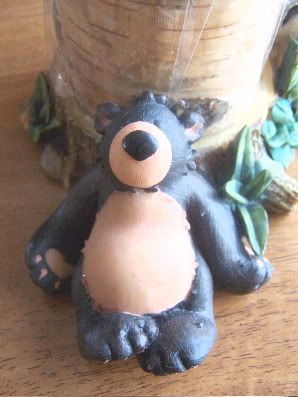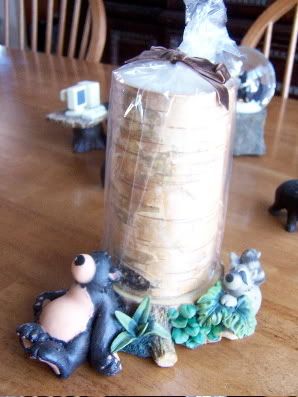 We are always on the lookout for a new bear to add to our collection~ yes, we're "beary" happy when we find just the right one!
---
~Sky Manor shares a recipe for
Teddy Bear Bread
~ Author
Jez Alborough
has written some of my favorite teddy bear books (kids love them too!):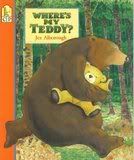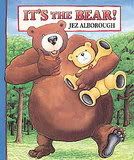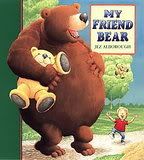 ~ Here are the lyrics to
The Teddy Bear's Picnic
~ What are
polar bears
called when they're caught in the rain?
Drizzly Bears!
~
Bear activities for kids
at DLTK's Growing Together
---