I couldn't resist trying the
Blog Readibility Test
after it was recommended by
Mr. Teacher
in "Me Read Pretty One Day."
My blog's result?
And of course, Mr. Teacher's blog title reminded me of
David Sedaris
'
Me Talk Pretty One Day
, a book adult friends recommended I read during my off hours, that I had completely forgotten about until now. We'll see though, as I'm still enjoying
Ahab's Wife
, a most treasured gift.

"What would it be like to have a daughter with one's own delight, or skin, or mind? I remembered Frannie, when she was five, sitting in the wooden tub-also fashioned from staves of cedar-before the hearth. I was unfolding a piece of sheeting to warm at the fire before drying her. She was sturdy then, neither plump nor thin. As I was turning my back to her to spread the sheet to the warmth, she spoke. 'I love you, Una,' she chirped, as she often had before. As always, I told her that I loved her, too. 'No,' she said, 'this is different this time.' I turned and asked, a little amused, 'How is this different?' She answered, 'I love the way you think.' I swooped down and kissed her damp cheek. It was not Frannie who was naked before me, but I, accepted and naked before her."
It's a book I read when the house is quiet (which means later in the evening), but during the day, articles and blogs are more compatible with the toddler's activities and explorations, though I'm still on a reading delay when it comes to material.
Scientific American's
July 2007 issue is still traveling back and forth between my nightstand and coffee table, and I'm on page fifty-two, "
The Memory Code,
" though I am fascinated by page seventy-six, "
An Earth Without People
."
There is some truly regularly scheduled reading that goes on each day before nap time and each evening before bedtime however, though the favorites change weekly. This week the toddler is enjoying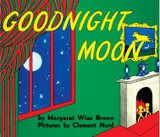 and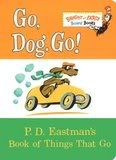 .
Three cheers for literacy!